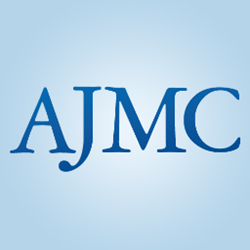 A major challenge in preserving fertility in young cancer patients is securing health coverage to pay for more advanced treatments.
PLAINSBORO, N.J. (PRWEB) November 28, 2014
Treatment goals for pediatric cancer patients have changed sharply since the 1970s, when survival itself was the mission. Today, expectations that children and teens with cancer will live to adulthood and want their own children someday are taken into account when crafting treatment plans. Fertility preservation is more common, but disparities in coverage can present barriers for some patients, according to the current issue of Evidence-Based Oncology, a news publication of The American Journal of Managed Care.
US cancer survivors numbered 3 million in 1971, and their ranks are expected to reach 14.5 million in 2014, with nearly 380,000 having been diagnosed as children or adolescents. There is a recognition that failing to preserve fertility creates physical and emotional challenges later, which can occur with treatment regimens that include irradiation or chemotherapy, especially alkylating agents. For the full story, see here.
The current issue of EBO explores how support organizations and academic initiatives, such as the Oncofertility Consortium based at Northwestern University, are advocating for better survivorship care. A major push is educating parents about options that are available, so they can advocate on behalf of their children. One impediment to preserving fertility is the disparity in healthcare coverage, starting with inconsistent definitions of what treatments remove a patient's ability to someday have children.
About the Journal
The American Journal of Managed Care, now in its 20th year of publication, is the leading peer-reviewed journal dedicated to issues in managed care. Other titles are The American Journal of Pharmacy Benefits, which provides pharmacy and formulary decision makers with information to improve the efficiency and health outcomes in managing pharmaceutical care. In December 2013, AJMC introduced The American Journal of Accountable Care, which publishes research and commentary devoted to understanding changes to the healthcare system due to the 2010 Affordable Care Act. AJMC's news publications, the Evidence-Based series, bring together stakeholder views from payers, providers, policymakers and pharmaceutical leaders in oncology and diabetes management. To order reprints of articles appearing in AJMC publications, please call (609) 716-7777, x 131.
CONTACT:
Mary Caffrey (609) 716-7777 x 144
mcaffrey(at)ajmc(dot)com
http://www.ajmc.com