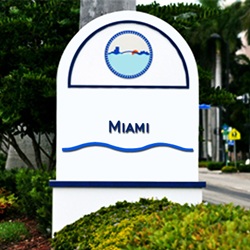 Lice Spread During The Holiday Season
Miami, FL (PRWEB) November 29, 2014
Each season of the year brings its own head lice risks, and families coming in for treatment want to know how their household came down with a case of these bugs. Here are some of the most common ways to get lice. When you know how lice are passed, it's easier to see how you can prevent an infestation.
School
No matter what time of year, the classroom is probably the number one place for passing lice. Since this environment is unavoidable, help kids understand how the bugs and nits are passed, and how they can stay lice free. If your children have long hair, pulling the hair back into a ponytail or braids is also a good prevention method.
Hats, Coats & Scarves
With the cooler weather, kids are bundling up with hats, coats and scarves, all of which can be a vehicle for spreading bugs and nits. Make sure your kids always have the clothing that's appropriate for the weather so they won't be tempted to borrow from others or out of the lost-and-found bin.
Athletics
The fall and winter months bring sports like football and hockey activities that require a significant amount of gear, including helmets and hats. Any athletic gear that has contact with the hair can help spread lice. Making sure kids aren't sharing gear with other teammates helps minimize the chances of also sharing an infestation.
Out of Town Guests
When family comes to visit for the holidays, they may bring more than you bargained for. Help prevent head lice from taking over your entire household by ensuring that everyone has their own bedding and pillow, and that other personal belongings, like hair brushes, aren't shared.
Indoor Exercise
When the temperatures drop, everyone heads back to the gym. That can mean an increase in the spread of head lice, as exercisers often share things like yoga mats, and weight training machines with pads that may come in contact with the neck and head. Remember to bring your own yoga mat and use the disinfectant spray on any mats or pads that come in contact with the hair. Pull long hair up into a bun for best results.
Holiday Parties & Gatherings
When families gather for the holidays, the kids usually spend the time running around, playing in the snow, sharing new toys and playing video games, all of which can include prolonged head-to-head contact, thus increasing the risk for spreading an infestation.
It's impossible to keep children apart, and distant, detached play isn't exactly something to encourage, but making sure hair is pulled back and that kids aren't sharing personal belongings can help prevent a case of lice.
Delayed Treatment
Every day an infestation goes untreated is a day it could be passed to other members of your household or extended family, as well as other kids in your child's classroom. If you suspect your child may have an infestation, or may have been exposed, don't wait until the problem is out of control. A professional screening will let you know for sure, and allows you to follow up with immediate treatment.
Lice Troopers is proud to provide all-natural head lice removal services in South Florida including Bal Harbour, Biscayne Park, Key Biscayne, Coconut Grove, Coral Gables, Coral Terrace, Fountainbleau, Gladeview, Glenview Heights, Golden Beach, Hialeah, Kendall, Kendall West, Miami, Miami Beach, Miami Gardens, South Miami, North Miami, Hollywood, Surfside and many other locations.
Lice Troopers, the all-natural lice removal service in Miami Dade County, is available 24-hours a day, seven days a week and can be reached at 1.800.403.5423. Or visit http://licetroopers.com
South Florida's largest head lice removal service, has expanded its services to South Florida in Miami-Dade County and has a Certified Nurse Practitioner on staff as well as a certified EMT. The company recently opened in Coral Gables and is expanding to Kendall and are experts in lice removal.