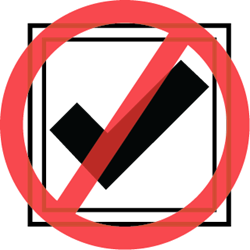 Fort Worth, Texas (PRWEB) November 30, 2014
On January 1, 2015, Illinois will become the sixth state to require private employers to remove the criminal history inquiry from employment applications. Some municipal governments have similarly "banned the box."
Often called "Fair Chance" laws, these regulations require employers to delay asking about applicant's criminal histories until after they have been interviewed or, in the case of Hawaii, after a job offer has been extended. Some multistate employers have removed the criminal history inquiry from their employment applications nationwide rather than try to keep up with the changing legal landscape on a state-by-state or even city-by-city basis.
In preparation for his December 16, 2015 free webinar, Developing a Criminal History Evaluation Tool, Mike Coffey, SPHR, president of Imperative Information Group, has released a list of the top five false claims about employers' use of criminal history information.
Coffey said, "The ultimate goal of groups pushing for these laws is admirable: helping former offenders successfully reintegrate into society so that they commit no future offenses. However, the argument that employers' evaluations of job seekers' criminal history leads to higher recidivism rates is built on a number of false assumptions." He included the following as examples:
1. There is a box.
2. The "box" keeps former offenders from obtaining work.
3. Employers unfairly eliminate candidates from consideration based on any criminal offense.
4. If an applicant is impressive during the interview, an employer is more likely to overlook their criminal history when it is eventually disclosed.
5. Delaying the criminal history inquiry doesn't negatively impact an employer.
The December 16th webinar has been approved for one-hour of general recertification credit by the HR Certification Institute for credentialed HR professionals.
About Mike Coffey and Imperative Information Group:
Imperative Information Group is a background investigations and HR consulting firm located in Fort Worth, Texas and serves small to medium-sized employers. Mike Coffey is an HR professional and president of Imperative Information Group. He is also certified as a Senior Professional in Human Resources (SPHR) by the HR Certification Institute. Coffey is a regional director for the Texas SHRM and a board member for the Texas Association of Business.
Imperative is an HRCI pre-approved provider of recertification courses and Mike regularly conducts complimentary webinars for clients and other HR professionals. He also regularly speaks to professional and community groups on a wide range of topics.
To learn more about Imperative Information Group, please visit imperativeinfo.com or contact Mike Coffey or Andrew Parsons at 877-473-2287.