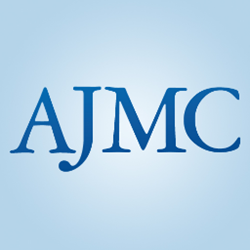 Collaborative care involves embedding a mental health professional into the primary care practice to consult at least weekly with other physicians about individual patients.
(PRWEB) November 29, 2014
Patients who start out with most difficult medical profiles benefit the most from a collaborative care approach to treating depression and diabetes, based on findings of a long-term study published this month in The American Journal of Managed Care.
The study, conducted among patients in Group Health primary care clinics from May 2007 to October 2009, identified which patients benefited the most from the collaborative care model that Group Health and University of Washington researchers have presented at major conferences in the past year. Researchers have previously published overall results showing the effectiveness of the approach compared with usual care, including cost savings. For the full study, click here.
Collaborative care involves embedding a mental health professional, in some cases a psychiatrist, into the primary care practice to consult at least weekly with other physicians about individual patients, to conduct on-the-spot consults, to see individual patients in settings that produce less stigma than a "psychiatrist's" office, and to ensure regular adjustments to medication. Use of care coordinators is key to this model.
According to the researchers, an epidemiological study found a 12% prevalence of major depression among a large cohort of Group Health patients with diabetes. The researchers used electronic health records to separate out a group of patients with more complex multimorbid conditions from those whose baseline conditions were less serious.
Measurement of blood pressure, LDL-cholesterol, glycated hemoglobin and a depression questionnaire were taken 6-month intervals until the 24-month mark. The authors found:
"Starting with the first follow-up assessment, patients with depression and less favorable clinical control who received the TEAMcare intervention demonstrated greater improvements in depression, glycemic, blood pressure, and lipid outcomes than the (usual care) patients. After cessation of the yearlong intervention, clinical benefits were largely sustained over the 24-month follow-up for cardiovascular risk factors while glycemic control deteriorated slightly."
By contrast, the patients who started with better health measurements showed better results for depression scores with the TEAMcare intervention, but not for the clinical outcomes. The implications for managed care may be to target interventions toward patients who need the most care – but who also would otherwise do the most to drive up health costs.
About the Journal
The American Journal of Managed Care, now in its 20th year of publication, is the leading peer-reviewed journal dedicated to issues in managed care. Other titles are The American Journal of Pharmacy Benefits, which provides pharmacy and formulary decision makers with information to improve the efficiency and health outcomes in managing pharmaceutical care. In December 2013, AJMC introduced The American Journal of Accountable Care, which publishes research and commentary devoted to understanding changes to the healthcare system due to the 2010 Affordable Care Act. AJMC's news publications, the Evidence-Based series, bring together stakeholder views from payers, providers, policymakers and pharmaceutical leaders in oncology and diabetes management. To order reprints of articles appearing in AJMC publications, please call (609) 716-7777, x 131.
CONTACT:
Mary Caffrey (609) 716-7777 x 144
mcaffrey(at)ajmc(dot)com
http://www.ajmc.com