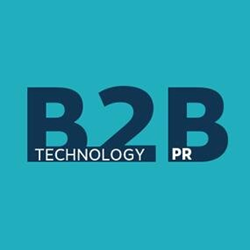 Dallas, Texas (PRWEB) November 30, 2014
B2B technology companies recently have seen an unprecedented shift in buying responsibility among their customers. Today, it's often no longer the CIO, but instead the CMO, line manager or other business buyer who has emerged as the decision-maker on technology purchases.
The rise of this new buyer — typically senior management in marketing, sales and operations — is among the key trends documented by B2B Technology PR, a new curation site for tech PR agencies and marketing professionals on both sides of the Atlantic.
"The rise of the new B2B tech buyer has presented enterprise technology companies with a host of new challenges," said Scott Baradell, president of Idea Grove, which launched and manages the resource. "One of these challenges is how to create content to engage a buyer with less technological expertise and perhaps more focus on cut-to-the-chase results than IT buyers of the past.
The site's sources and contributors include agencies, researchers and analysts from the U.S. and U.K. Notable agencies whose blogs have been highlighted include Arketi Group, Aspectus PR, CCgroup, March Communications, Napier, Shift Communications, TopLine Comms, Vitis PR, and Walker Sands Communications.
About Idea Grove
Idea Grove, a Dallas-based public relations and inbound marketing agency, helps enterprise technology companies reach media and buyers by combining proven PR strategies with a proprietary digital marketing system. The agency creates custom public relations and inbound marketing programs for its roster of national B2B technology clients, which range from Fortune 500 companies to high-growth, venture-backed startups. Idea Grove drives brand awareness, online engagement, and sales conversion by integrating public relations, social media, search marketing, content creation, web design, and conversion rate optimization in an efficient, scalable system.