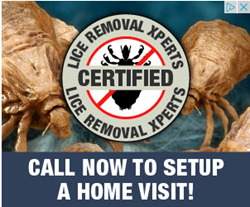 Broward County Lice Removal Service is now offered by Lice Troopers.
Miami, FL (PRWEB) November 29, 2014
Lice Troopers brings all-natural, pesticide-free lice removal to Broward, expanding its territory throughout Southern Florida. Already providing service in the Miami-Dade and Palm Beach areas, Lice Troopers saw Broward as the next logical step. Cities like Coconut Creek, Fort Lauderdale and Hollywood now have convenient access to reliable, all-natural lice removal.
Every year, as many as 12 million Americans will deal with a head lice infestation. Drugstore treatment methods, while perceived to be cheap and "easy," are largely ineffective in removing this common parasite. Though the head louse parasite is not usually dangerous, the condition does not go away on its own. Failed treatments can even produce stronger and stronger species known as "super lice."
Thus, the need for head lice removal in Miami that is safe, all-natural and environmentally friendly only grows. For example, Lice Troopers has seen a significant rise in interest among school administrators who want prevention education, as well as school-wide screenings, and treatment options for parents. One or two cases in a classroom can quickly develop into a mass epidemic, so teachers and principals have felt the need for a local service that can handle large volume and help stop the problem before it starts.
Lice Troopers serves families in the area from their centrally located clinic at 1005 Kane Concourse Center in Miami, with a new clinic opening soon in Coral Gables. But with busy families, it is the lice removal house call that has been the most popular. Families don't even need to get the kids to the clinic for screening and treatment, technicians go to them. And the house call is especially discreet—there's no need to worry about being seen by friends, classmates or acquaintances. The Lice Troopers crew arrives at the home in unmarked cars and treatment is finished in about an hour.
The nationally acclaimed method, now available to the families of Broward, is unique in that it requires no chemicals, and is physician recommended and safe for children of all ages. Parents don't need to wonder if it actually worked because every treatment is 100% guaranteed.
It is this promise of service and excellence that has made Lice Troopers such an asset in the Miami area, as well as the decades of expertise that the team brings—over 25 years in the industry plus medical personnel like a Certified Nurse Practitioner and Certified EMT. The company estimates they have treated over 100,000 patients in the South Florida area.
The Lice Troopers service area also covers Bal Harbour, Biscayne Park, Key Biscayne, Coconut Grove, Coral Gables, Coral Terrace, Fountainbleau, Gladeview, Glenview Heights, Golden Beach, Hialeah, Kendall, Kendall West, Miami, Miami Beach, Miami Gardens, South Miami, North Miami, Hollywood, Surfside and many other locations.
Lice Troopers, the all-natural lice removal service in Miami-Dade County, is available 24-hours a day, seven days a week and can be reached at 1.800.403.LICE. Or visit http://licetroopers.com