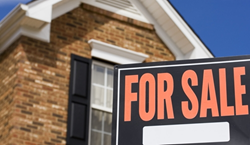 While the overall housing market is improving and more people are able to pay their mortgages on time due to better employment situations or increased wages
Chicago, IL (PRWEB) November 28, 2014
The Federal Savings Bank was intrigued by a November 21st report from Black Knight Financial Services. Based on the reports initial mortgage data from October, foreclosures fell to a seven-year low, which is great news for a still-improving housing market and economy.
Total foreclosures fell more than 33 percent in October compared to the same time last year to hit its lowest point since February 2008. The number of foreclosures initiated also decreased, dropping by more than 10 percent in October compared to September to 81,400, a 31 percent year-over-year decline.
Additionally, total loan delinquency, which takes into account loans more than 30 days past due but not in foreclosure, dropped to 5.44 percent, which is 4.14 percent less than in September and 13.43 percent less than the rate a year ago.
Quarterly progress
The housing market's improvement also showed in RealtyTrac's October 28th Residential and Foreclosure Report for the third quarter of 2014. Short and distressed home sales accounted for only 12.7 percent of all sales during the third quarter, which is 14.2 percent less than their market share in the second quarter. It is also 14.5 percent less than the number of short and distressed sales during the third quarter of 2013.
State improvement
While the overall housing market is improving and more people are able to pay their mortgages on time due to better employment situations or increased wages, some states have fared better than others. According to Black Knight, Alaska (-18.22 percent), Nevada (-13.16 percent), Florida (-13.01 percent), Vermont (-12.06 percent) and Washington (-11.92 percent) are the top five states for improvement in their amounts of foreclosures over the past six months.
Buyers interested in purchasing a foreclosed home should contact The Federal Savings Bank, a veteran owned bank, to learn about low rate mortgages and the pre-approval process.