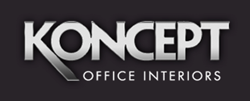 "Thanks for your assistance today. The office looks great - you did a great job in choosing everything. I look forward to getting my office set up so I don't have to work at Tim Hortons!" - Tom West
(PRWEB) December 01, 2014
Koncept Office Interiors was commissioned to design, supply, and install Smith & West's new office space on 460 Hunt Club Road, Suite 209, Ottawa, Canada. The retrofit consisted of a beautiful collection of Buro Design Casegoods Complimented by LA-Z-BOY contemporary seating and hospitality line.
Company:
Smith & West Certified General Accountants Professional Corporation
Client Name:
Tom West, CPA, CGA
Tax Partner
Rob Smith, CPA, CGA
Partner
Project:
Office retrofit at 460 Hunt Club Road, Suite 209, Ottawa, Canada.
The clients requirements were simple: Make the office look impressive with a focus on functionality and comfort.
Both Tom West and Rob Smith were extremely happy with their office retrofit.
Tom West says,
"Moe, thanks for your assistance today. The office looks great - you did a great job in choosing everything. I look forward to getting my office set up so I don't have to work at Tim Hortons!"
About Koncept Office Interiors:
Koncept's clients have a dream - goals and ambitions. Koncept understands your goals and that workspace environments have a direct impact on productivity. Clients present their goals and Koncept makes the dream a reality. Before Koncept starts talking desks and chairs all the requirements are gathered - how the space must feel like and how it will be used. Then Koncept's experienced team develops solutions specifically tailored for the client's needs. Koncept is proud of every installation and frequently goes the extra mile to guarantee client satisfaction.
To further this goal, Koncept has launched a brand-new website which showcases the trendy, ergonomic and high quality workspaces that can be built at our client's offices. The website konceptoffice.com also showcases past projects.
More information about Koncept Office Interiors can be found at http://www.konceptoffice.com.