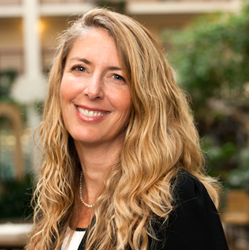 Tiburon, CA (PRWEB) November 30, 2014
Over the past 38 years, NES Health has addressed and resolved performance issues in hundreds of emergency departments across the nation, from quality of medical care to patient satisfaction. Its findings have been translated into an innovative suite of tools, systems, and programs that enable hospital leaders to correct deficiencies and enhance the patient experience in emergency departments. Its specialty is creating high-performance emergency departments at client hospitals.
Keri Gardner, M.D., MPH, FACEP, a current member of the NES Health leadership team, has been promoted to also fill the role of Regional Medical Director. Dr. Gardner will lead initiatives to maintain and develop high performance practices of emergency departments at client hospitals in Alaska, Washington, and Arizona. She will support local Medical Directors in the successful, long-term management of their emergency departments. Dr. Gardner currently is the National Director of Quality and Patient Safety for NES Health and also the Medical Director of Emergency Medicine at Alice Hyde Medical Center in Malone, New York—both are roles she will continue.
Just as no two emergency departments are the same, no two solutions are, either. NES Health works closely with hospital leaders to customize a physician staffing and management solution that is aligned with their emergency department's specific needs. The company customizes solutions, starting with the recruitment of a best-of-breed medical director and clinician team; its clients have access to a host of support services – such as innovative quality, patient safety, marketing, and patient satisfaction programs. Sophisticated reporting technologies at NES Health allow hospital leaders to continuously monitor and improve service delivery in emergency departments.
NES Health's unique structural organization allows hospitals to enjoy the strength and stability of a national organization – along with personalized service that is often only found in much smaller operations. It is the best of both worlds. Taking great care of patients is the foundation for each one of NES Health's solutions, from selective physician recruitment and staffing to special services for large and small hospitals.
About NES Health
NES Health (Tiburon, CA) is one of the leading providers of outsourced emergency physician staffing and management solutions for hospitals in the United States. It also provides clinical staffing for government entities, including the US military and the Veterans' Administration, providing a wide spectrum of outsourced healthcare specialists throughout the United States, Europe and worldwide. For more information about NES Health, visit http://www.neshealth-care.com.