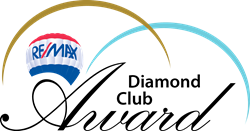 In just 6.5 years after starting my business completely over in a new market, I am so proud to announce that The Monica Foster Team has earned RE/MAX's highest honor bestowed upon a team/individual during the year, the Diamond Club Award
Houston, TX (PRWEB) November 30, 2014
The Monica Foster Team is a consistently recognized Top 20 Team in Greater Houston and all of Texas based upon commissions earned and now has reached the Diamond Club Level, the highest award RE/MAX bestows to teams and individuals who sell at least 33 million in real estate in a calendar year. This award is given to less than 25 teams in Texas and 150 in the entire U.S. making it a very exclusive award.
"It has been a roller coaster for our team lately, with 9 transactions busting out in just the last 4 weeks, but we remained focused on our serving our clients & their needs and on our goals. This award is especially important to me as it was accomplished in only 6.5 years after starting my business over in a new market. It is a testament to my team and to our amazing clients for providing their ongoing support and referrals." said Monica Foster, Broker Associate and team leader.
The Monica Foster Team is composed of 3 licensed agents and operates out of RE/MAX Space Center in Houston, TX serving real estate clients in League City, Clear Lake City, Seabrook, Friendswood, Pearland and the entire Houston Bay Area.
For more information about the team and their services please visit RealtyByMonica.com
About The Monica Foster Team:
The Monica Foster Team started with Monica Foster as an individual with RE/MAX Space Center - Clear Lake when she relocated to the Clear Lake area in 2008. She formed her own company in July of 2011 under the name Realty By Monica, LLC and became officially a team in April of 2013. The Monica Foster Team is currently one of the top RE/MAX teams in Houston, TX and the entire U.S.