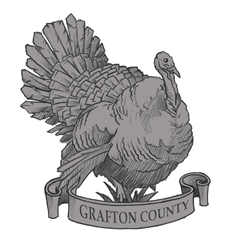 Grafton, Iowa (PRWEB) December 01, 2014
A unique collection of outdoor statues was unveiled this month in Worth County, Iowa. The sculptures will be positioned in various cities including Northwood, Fertile, Manly, and Grafton. The statues chosen depict a figure that represents each town, and their rich history.
Grafton's statue, which depicts a turkey, displays a symbol that already holds significance for the city. The turkey, which has a history of giving the town it's livelihood, is depicted as majestic and rustic.
The townspeople of Grafton organized a community betterment group called Grafton Community Action in 1970 and held a fall festival fundraiser. The next year the Turkey Growers around the community wanted to promote eating turkey not just for the holidays, but for all during the year. More than a dozen turkey growers around the town raised more than 100,000 birds each year and Grafton was often called the Turkey Capitol of North Iowa. It was suggested that the fall fundraiser be named "Turkey Day." In 1972 the date was changed to the third Saturday in July and has remained so ever since. Today, there remains only one turkey producer - he currently raises about 50,000 45-pound turkeys for market.
The statue features the work of Utah based artist Mathew Glenn. Glenn, an experienced artist, adopted the project with enthusiasm. That spark, combined with the natural spark of Worth County, has produced an unforgettable sculpture that reminds all who see it to remain thankful year round.