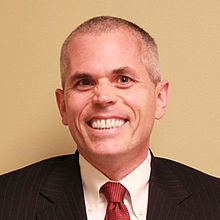 Chicago, IL (PRWEB) November 29, 2014
On February 15, 2015, American Homeowner Preservation ("AHP") founder and CEO Jorge Newbery will be a panel member at RealFin Boca Raton: Introducing Online Realty Financing for Investors. RealFin Boca Raton aims to educate real estate professionals on ways to get projects funded online such as fix and flips and ground up development. In addition to Newbery, other leaders from the real estate crowdfunding industry will lend their expertise to those interested in learning about online funding for real estate projects.
Newbery started in real estate in the early 1990s in the mortgage industry, then moved onto purchasing and renovating distressed properties. Today, Newbery's company AHP purchases distressed mortgages and executes a strategy to generate high yields and keep borrowers at risk of foreclosure in their homes.
Title II of the JOBS Act went into effect in September 2013 and allowed for public advertising of private investments. This prompted AHP to launch an online investment platform. Since launching its platform, AHP has funded three pools of distressed mortgages and is ready to launch its fourth offering
"With online real estate crowdfunding, there is a plethora of projects to choose from, and a plethora of platforms for entrepreneurs to find funding as well," said Newbery. "Whether you are looking to invest in your own community or in properties nationwide, real estate crowdfunding has made it possible. This market is no longer exclusive."
The RealFin Boca Raton conference will be produced by the Soho Loft Media Group, which has produced several real estate crowdfunding conferences. Newbery has participated in several Soho Loft conferences and was the keynote speaker at RealCap Chicago in September.
For more information or to register for the RealFin conference, please visit:
http://www.eventbrite.com/e/realfin-boca-raton-introducing-online-realty-financing-for-investors-tickets-12498853407
American Homeowner Preservation is a socially responsible investment fund manager which empowers accredited investors to purchase equity in pools of distressed mortgages and earn returns of 9-12%. For further information or inquiries please visit https://ahpinvest.com or call 800-555-1055.