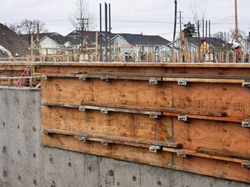 Morris, Illinois (PRWEB) November 30, 2014
Walttools is announcing the availability of their new Tru Form Release; the first water based form release that offers the performance of its solvent based counterparts. As construction gets more and more green, water based products are becoming more sought out as long as they can meet the performance needs of the jobs at hand. Tru Form meets those demands and can be used on forms such as wood, steel, aluminum, fiberglass-reinforced, all grades of plywood including pre-coated woods.
Unlike solvent based releases, you can also treat expanded polystyrene, rubber, and polyurethane forms. Tru Form will build up on wood forms increasing their life by reducing the deterioration caused by the harshness of cement. Metal forms will last longer as well due to use of Tru Form that creates a film on the forms preventing the intrusion of rust and oxidation.
Tru Form can be applied easily on site via economical pump sprayer reducing cost of more expensive application equipment.
About Walttools
Walttools is a premier manufacturer of Decorative Concrete Supplies and a leader in the Decorative vertical concrete arena. Their products have been used in over 30 countries. The product lines include Tru Impressions stamps and texture tools, the Tru Tex vertical concrete line, Tru Tint stains, and the ultra-versatile Tru Pac line of specialty ad pacs.