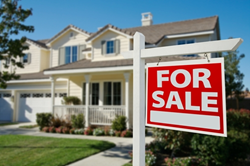 new option will allow buyers to put down as little as 3 percent of the home's value
Chicago, IL (PRWEB) November 29, 2014
Mortgage applications decreased for the week ending Nov. 21, but The Federal Savings Bank sees the potential of relaxing lending rules that may entice more buyers in the near future.
According to the latest Mortgage Bankers Association's Weekly Mortgage Applications Survey from Wednesday, November 26th, the number of mortgage applications decreased at a seasonally adjusted rate of 4.3 percent between the weeks ending Nov. 14 and Nov. 21. On an unadjusted basis, mortgage applications increased 5 percent in that time.
A similar trend was reflected in the MBA's Refinance Index, which decreased 4 percent at a seasonally adjusted rate for the week ending Nov. 21 but rose 1 percent from the week before when unadjusted.
While the decline in mortgage applications may be disheartening, it may not be a long-term problem. The government is actively working to attract people to the housing market by addressing - and loosening - currently tight lending standards, The New York Times reported, on November 6th
Fannie Mae CEO Timothy Mayopoulos told the Times that new low-down-payment options will reduce borrowing costs. Previously, potential buyers needed to save at least 20 percent of the home's value to gain a Fannie Mae or Freddie Mac mortgage. Acquiring this amount of money is a drastic undertaking for many considering high rent prices and student loan debt takes up a large percentage of their monthly income. Many would-be buyers also had trouble saving in the past few years due to stagnant wages.
However, a new option will allow buyers to put down as little as 3 percent of the home's value. These buyers will need to have private mortgage insurance as well, but the reduced up-front payment will help many who want to achieve the American dream and become homeowners.
Mid-November may have seen a decrease in mortgage applications, but once potential buyers learn about the chance to use a low-down-payment mortgage to buy a home, applications may likely rise.
First-time home buyers interested in diving into the market should contact The Federal Savings Bank, a veteran owned bank, to learn more about current low interest rates.