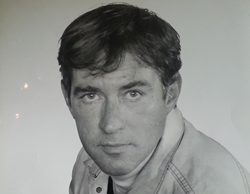 "Don't Muddy Up the Googol"
San Francisco, CA (PRWEB) December 02, 2014
San Francisco's prime news station, KRON TV, will air a documentary on Sunday, Dec 7th at 4:00pm about a guy described as the original Mad Man - who claims he named Google before the founders of Google were even born.
"They should send me a few bucks, or at the very least, a thank you note," said ad man Bob Pritikin.
Pritikin created breakthrough campaigns for Chevrolet, Folgers coffee, countless national products, and for the international environmental organization, Sierra Club. His full page ad created decades ago about the Sierra Club protecting the environment and wildlife, had the bold headline "DON'T MUDDY UP THE GOOGOL."
The 1974 full page ad ran in hundreds of publications around the world long before one of the world's richest companies, Google, was invented. But in his documentary, Pritikin asserts that the $33 billion company changed the spelling from Googol to Google, and he hypothesizes "and that's how they covered their butts and got to use my word. Please watch my San Francisco documentary now. You should find it a hoot."
For a preview of the Googol documentary, the Trailer is available at here and at http://youtu.be/PQH_1b-HT0s.
FOR MEMBERS OF THE PRESS ONLY: the full documentary can be seen at this link - http://youtu.be/byxIb_U3J00.
For more information, please call 415-518-9148 or email: 9livesofbobpritikin(at)gmail(dot)com