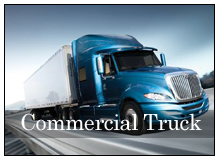 Dallas, Texas (PRWEB) November 29, 2014
A provider of commercial vehicle and trucking insurance products, Dallas Trucking Insurance recently announced that it is now open for business and has the best prices in town. Insurance designed to protect truck owners on and off the road is available for individual vehicles as well as fleets. The company is offering free quotes for all of its insurance products and is working hard to make their policies affordable.
Dallas Trucking Insurance strives to tailor its policies for its clients, offering individualized coverage that meets the needs of the drivers, owner-operators, and fleet owners. The company works hard to deliver the best premium prices in the Dallas area, offering affordable protection that includes coverage for every contingency and potential consequence of a traffic mishap or accidental damage involving the commercial trucking industry.
A representative of the company had this to say: "Dallas Trucking Insurance has identified a growing market for trucking insurance and is responding by offering competitive pricing for its policies. We aim to provide quality insurance at a reasonable cost to our policyholders."
The company provides a wide assortment of commercial trucking insurance policies for all types of trucks, including delivery vans, semi-trucks, front loaders, flatbeds, pickups, box trucks, regional carriers, long-haul vehicles, tankers, and dry vans.
Anyone interested in learning more about the insurance products available is invited to visit the website at dallastruckinginsurance.com/ or to call the office during normal business hours at 512.887.8214.
About Dallas Trucking Insurance:
Dallas Trucking Insurance is located in Dallas, Texas. It provides general liability collision, cargo, trailer, primary liability, and trailer coverage as well as add-on policies and individual riders. The company is a reputable provider of trucking and commercial vehicle insurance and specializes in finding each of its clients affordable protection.
Dallas Trucking Insurance
501 Wynnewood Village #434
Dallas, TX 75224
512.887.8214 (phone)
quotes(at)dallastruckinginsurance(dot)com
dallastruckinginsurance.com/
###