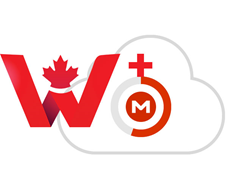 Could storage is becoming part of our day to day requirements and having free of cost space is always a challenge as most of the services they provide small space or non-secure space at volume smaller to what we offer. We want to add value to our products
Calgary, AB (PRWEB) December 26, 2014
There's an old adage that says "two heads are better than one" and thanks to a new partnership between Western Leaf Electronics (http://wleaf.com) and Mega Cloud Storage, people across the globe will now have access to both, top-of-the-line products and cloud storage solutions.
"Teaming up with Mega Cloud Storage is a win, win for everyone, especially customers," said Mark Ataya, CEO of Western Leaf, a company that makes consumer electronics, including Tablet PC, Smartphones, Headphones, speakers and other accessories.
Mega Cloud Storage, according to company representatives, provide the most secure cloud storage solution in the market that encrypt users' data on their device to the point that even Mega can't get access to it.
As to why teaming up with Mega Cloud Storage is a good idea, Ataya stressed that, "Could storage is becoming part of our day to day requirements and having free of cost space is always a challenge as most of the services they provide small space or non-secure space at volume smaller to what we offer. We want to add value to our products so buying decision become easier."
Western Leaf Electronics, in the partnership, will include free lifetime 60GB of secure storage exclusively to its users for any device they purchase.
Ataya noted that in recognition of Western Leaf Electronics and Mega Cloud Storage teaming up, as a bonus, when a customer purchase any of Western Leaf Electronics' devices, customers receive a promotion code to take advantage of the secure 60GB could storage that can be accessed from many devices, which include Western Leaf Electronic devices.
"We're excited about teaming up with Mega Cloud Storage, and we're ever more excited about the benefits this will provide our customers with," Ataya said. "We invite everyone to visit our website and take full advantage of it."
For more information, please visit: http://www.wleaf.com.
About Western Leaf Electronics
Western Leaf Electronics, Inc. (http://wleaf.com) began with the sole mission of providing user-focused products, instead of blindly following ephemeral technology trends or competitive pricing models. Their vision is to create products that truly enhance our lives and allow us to express our unique individuality and intelligence. Through years of research and consumer feedback, they have launched their initial product-line of tablets, headphones and smart-phones. The company was established in 2003 in Toronto, Ontario (Canada) and opened an office in Houston, TX (USA) in 2010, followed by a branch office in Dubai (UAE) in 2013. Additional company updates and new product information can be found on their blog at http://blog.wleaf.com.