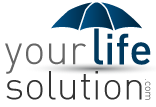 Chicago, IL (PRWEB) November 30, 2014
YourLifeSolution.com, a service which allows individuals to instantly compare life insurance products online, is today relocating to Florida and expects to be operational again by Monday night. The founder of YourLifeSolution.com, Eric Smith, has been planning this move for several months and expects the relocation to have no effect on the overall performance or viability of the service. "If anything, moving east will make it easier for the service to accommodate all time zones and make the hours more amenable. The move is only expected to take a total of 18 hours and since the service is almost 100% electronic there's very little barrier-of-entry to bring the phones and customer support back online," said Eric Smith.
Eric Smith invites local businesses from the Tampa and Clearwater area to introduce themselves to him for networking purposes via the contact form located here:
http://yourlifesolution.com/lifeinsurancequotes/contact-yourlifesolution-com/
Consumers interested in instantly comparing life insurance quotes online are encouraged to do so at YourLifeSolution.com. Information can be obtained by phone at 888.374.2764.