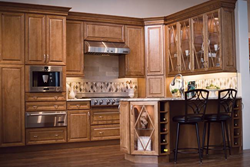 Savings that are guaranteed throughout the year - not just Black Friday
Indianapolis, Indiana (PRWEB) November 30, 2014
The turkey has been carved and the leftovers are being served for lunch. The friday savings have sailed by, the small businesses have been supported and we will sit in our pajamas monday and all of the holiday shopping is completed.
How were the holiday savings for this season?
There are actually items that should not be purchased on these special days according to DealNews. Some of those items include; patio furniture, exercise equipment and brand-name smart TVs.
Then one has to think, why is this product at such a 'great' price for this weekend? Could it be a discontinued product? Lower quality products? Limited number?
What items would be different in the house hold if consumers were guaranteed manufacturer prices on medium and higher quality products for the home and gift items?
This guarantee is what makes Indianapolis DirectBuy a great match for those who appreciate medium to higher quality products on furniture, appliances, remodeling products, jewelry, exercise equipment and so much more.
DirectBuy offers over 700 quality manufacturers to its members at manufacturers pricing. Because DirectBuy purchases directly from the manufacturers a member can save 20-50% off of the "sale" price of the big box stores. For a project like a kitchen remodel this could total a lot of money saved.
In addition, DirectBuy of Indianapolis has a referral list of preferred installers. Each installer has been approved by the DirectBuy of Indianapolis service staff, for quality installation and service. This list is shared with all of those who would select to save money with DirectBuy of Indianapolis for their kitchen remodeling project and products.
DirectBuy of Indianapolis invites consumers to a Free Savings Seminar to share details on how DirectBuy of Indianapolis can purchase items at direct manufacturing prices from over 700 suppliers. In many cases consumers find they can purchase higher quality products at lower prices.
Schedule a Free Savings Seminar by calling (317)472-9817 before the end of the year and receive a VIP Package at the time of the visit. DirectBuy of Indianapolis is located at 8450 Westfield Boulevard which is close to the Range Line and Westfield Boulevard intersection. This is located just west of the Keystone Fashion Mall.