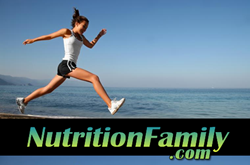 Finding supplements to aid in reducing the risk or in the recovery process can be easy but finding the best in the market might be challenging.
(PRWEB) November 30, 2014
As the preferred portal that supplies useful information to anyone looking for great health, Nutritionfamily.com will be expanding aggressively in the coming weeks to provide more health resources for Malaysian market.
As part of this expansion exercise, Nutritionfamily.com will be launching a healthcare and medical portal specifically for the Malaysian market. This is in line with the commitment by Nutritionfamily.com to be the top choice among Malaysians to find the best vitamins in malaysia.
In this round of expansion there will be a guide on how to look for the best supplements for major health conditions like heart disease, diabetes and cancer. This is because the three diseases are among the top killers in Malaysia and Malaysians from all walks of life must be aware of the threats, symptoms and treatment methods that are available.
Finding supplements to aid in reducing the risk or in the recovery process can be easy but finding the best in the market might be challenging. As such, Nutritionfamily.com will be providing important reviews and relevant information about which types of supplements are most suitable for the respective disease.
This includes a nutritional guide on the likes of multivitamins that are in the market, supplements like gingko, probiotic and other types that could help in reducing the risks of these diseases will be explained in detail. The ingredients of supplements will be provided in detail and what they are able to provide in terms of benefits and treatment will be discussed as well. This is an important feature of the new segment because people are now more health conscious and they want to know what they are actually consuming when taking dietary supplements.
No one wants to be taking these products blindly just by what is being mentioned by the manufacturers. By explaining to the consumers about these ingredients, they make better decisions and have more sound knowledge of what to expect from the health products they are taking.
As part of this launch, Nutritionfamily.com will be giving out complimentary health checkup coupons. These coupons can be used at major health centres across the country which includes the northern region in Penang, the southern region in Johor Bahru as well as in East Malaysian states of Sabah and Sarawak. These sessions are specifically catered to anyone visiting the events to find out where their general health standings are to be aware of what are the precaution measures available.
To complement this launch and cater to a larger audience, the new Malaysian medical and healthcare portal will be available through Health.Family.my which is a Bahasa Malaysia-based portal. Using the local language for communication and conveying of health messages to the audience means that Health.Family.my will be more relevant to a wide group of Malaysians including those who are not too familiar with English Language which means it can now be accessed in rural areas across the country.