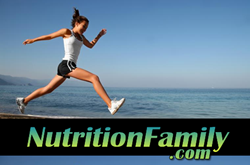 At this roadshow, there will be a guide on facial products and the importance of using those that are kind and gentle to the skin.
Melbourne, Australia (PRWEB) November 30, 2014
NutritionFamily.com has been providing the most relevant and up-to-date information, offering advice and resources for happy and healthy families. The roadshow will be the perfect platform for members and anyone who is concerned with health to learn more about best practices, the best products and common methods to good health and general wellbeing.
At the roadshow, there will be free check up sessions conducted by medical practitioners and experts who will give advice on every aspect of the body. This includes information like dieting, types of food to take, ingredients of food, fitness, working-out, exercising and many more. There will be recommendations on what types of dietary supplements would be most suitable for every type of lifestyle.
This new launch will further strengthen NutritionFamily.com's brand presence as the premier health portals by providing more current and vital information. This includes a comprehensive guide on common diseases. This is catered to anyone who is concerned with the diseases that are often reported like skin diseases, heart diseases and such. There will be resources on prevention of such diseases as well as how to recognize symptoms of these conditions.
Foods in the daily diet which play roles in reducing the risk of these diseases will be discussed as well. For men and women, there will be a concise segment each on the hormonal problems. On top of that, these sections will address the common issues with men's and women's health like menopause for the latter and libido issues for the former.
Another segment of this launch will involve a guide on dietary supplements for Australians. This segment will be the most complete guide to taking supplements particularly for the modern living environment. Here will be guides on all the important minerals and nutrients that the body needs. There will be explanations and discussions on which minerals are most important and how they benefit the body in their respective ways. The guide here will explain the different ingredients of minerals like potassium, magnesium and calcium, among others.
All the vitamins that the body needs will be explained in detail while minerals like fish oil, CoQ10 and others will be described. This is to give a clear picture for visitors to NutritionFamily.com to fully grasp their importance to good health. A strong focus meanwhile is put on heart supplements as this is one health area which is gaining a lot of momentum.
At this roadshow, there will be a guide on facial products and the importance of using those that are kind and gentle to the skin. There will be a full consultation on skin health, the types of supplements that enhance skin health and the dangers of Parabens and preservatives. This is because Parabens are still being used in certain brands of skin products around the world which has been linked with causing cancer.