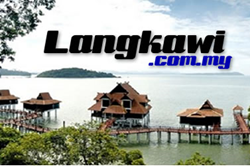 Langkawi, Malaysia (PRWEB) November 30, 2014
The Kiosks include the latest information on events and international expos, attractions, accommodations and places of interest for those who are coming here for both business and leisure.
Langkawi.com.my is today the most preferred portal for anything to do with the island and to continue offering the best services for its members, Langkawi.com.my will be launching information kiosks around the island. These kiosks will offer tourists and visitors reference points to find out all they need to know about Langkawi Island during their stay here.
To ensure high visibility and impact of these kiosks, they will be stationed at high traffic areas. This includes places like the Langkawi airport and other top attractions around Langkawi Island because it is usually the visitors around these places that will be looking for information to help get them around.
To ensure that they are effective, the kiosks are specifically designed to be extremely user friendly and easy to navigate. As such, the tourists will find these kiosks to be their friendly companions, which they will look for whenever they need any information for the duration of their trip in Langkawi.
In order to encourage more people to use these kiosks, there will be exclusive benefits and privileges. For a start, there will be special discounts for anyone looking for Langkawi travel packages. This includes day trips around the island or island hopping through the archipelago as well as related ticketing information.
Meanwhile, another significant feature of the kiosks is in its car rental information. This will be a comprehensive car rental guide which is very crucial as most tourists to Langkawi prefer to drive themselves when they are here. People accessing the kiosks will be able to find all of the car rental service operators around the island or in the vicinity and what the arrangements are like. Rates and pricing of available models will be provided to help tourists plan their budgets and transportation better, while also finding contact information on all the businesses here as well.
Besides that, there will be a guide and arrangement for Langkawi transportation services using the kiosk. For anyone planning to visit Langkawi Island, it is very important to pre-plan any long distance travelling where it allows them to arrange for connection between major cities. This includes travelling between Kuala Lumpur with other cities around Peninsular Malaysia using the bus or other transportation modes.
The guide here is constantly updated in terms of changes on the routes and new highways to give the visitor the most updated information at any time. On top of that, airport transfers and related transportation can be arranged as well, which covers pre-planned airport pickup and other related services around the airports of Malaysia.