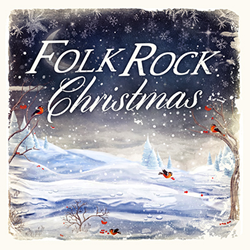 Los Angeles, CA (PRWEB) December 04, 2014
Several months ago the owners of RoyaltyFreeKings.com, a music licensing website, noticed their traffic dropped 90% from one day to the next. While the web developers never engaged in anything but 'white hat' search engine optimization, Google's new algorithm had unfortunately pulled the website from top listings in most of the popular related keywords, down to obscurity, far past page one of nearly all the search results they once performed well in.
Although this was a blow to sales, the website has fortunately stayed afloat due to a core group of loyal, returning customers.
The music libraries that now show up first in the search results for most genres are well established and very busy. Unfortunately, the downside of their success is that the same music has been used hundreds, of not thousands of times in projects around the world.
To help producers make their projects more unique, new music licensing website RoyaltyFreeKings.com has been building a boutique collection of Christmas music aimed at low budget projects.
New Christmas albums added over the past several months include: 'Folk Rock Christmas'; a rousing acoustic pub style collection of carols, 'Epic Christmas'; movie trailer style renditions of well known carols, and 'Pop Rock Christmas', modern instrumental pop rock versions. Another unique Christmas album is 'Quirky Christmas'; comedic versions of carols in a variety of styles and instrumentation.
Creating a last minute Christmas themed project? The website can help: all the music can be bought and downloaded within just a few minutes. It comes as hi res AIFF or WAV files.
While it's cold in the northern hemisphere, summer is just around the corner for the southern countries like Australia, New Zealand and Chile. Brand new releases in the summer and tropical category include fresh volumes of 'Surf,' 'Summer Fun 2', 'Latin 2'. A second volume of the popular 'Road trip' series features an eclectic mix of alternative & southern rock tracks.
Techno music has been given a refresh, with the addition of 'High Tech' volumes 4, 5 and 6 all aimed at corporate and industrial productions, as well as 'High Energy Techno'.
Popular genre - royalty free epic music, now includes 'Epic Worlds' volumes 4 and 5, and 'Heroic and Inspiring' volume 2.
A new milestone was recently reached at RoyaltyFreeKings.com - over 100 albums for sale. The albums are heavily discounted collections of music also available individually on a track by track basis. After launching in 2012, RoyaltyFreeKings.com focused on popular genres like epic royalty free music - with over 15 albums and 200+ tracks in that category alone. Royalty-free Christmas music, another popular category, saw considerable focus with the unique albums 'Epic Christmas', 'Pop Rock Christmas' and 'Folk Rock Christmas' released over the past year.
Other niche albums include: 'Folk Rock Christmas', 'Suspenseful Soundscapes' and the authentic Turkish collection 'Eastern Journey'.
In response to a huge demand for free-background music, RoyaltyFreeKings.com has released dozens of new tracks in this gratis category.
A growing selection of free background music is available to anyone working with a budget of US$250,000 or less. The music is immediately downloadable and ready to use. This section has proved to be very popular with students, educators and charities around the world. The range of styles and genres in the music given away by RoyaltyFreeKings.com include: epic dramatic orchestral, ambient piano, jazz, comedy, rock and suspense tension.
The aim of RoyaltyFreeKings.com is to be a music licensing website that focuses on high quality production music and niche genres. Every track is handpicked for quality and maximum emotional impact.
Royalty free epic music is also a specialization at RoyaltyFreeKings.com, and the heroic, inspirational music is popular with producers looking for a sense of adventure and excitement in their advertising. Epic albums at RoyaltyFreeKings.com include: the 'Epic Worlds' series (now at 5 albums), the 'Action Film' series (now six), and 'Heroic & Inspiring' volumes 1 and 2.
RoyaltyFreeKings.com's aim has been to make searching for quality background music much easier and more streamlined. The crowd-sourcing business model (where anyone can upload music), like that used by many competing royalty-free websites, has the benefit of a rapid expansion of content. The downside is that with so many tracks being uploaded, the catalog easily gets bloated with mediocre music that does little to enhance a project, whether it's a commercial, wedding video, film or webisode. Producers looking through these crowd-sourcing music licensing websites have to spend significant time sifting through vast collections to find something they'd actually want to use, or worse - settle for something inferior just because they don't have the time to continue searching.
By hand picking each track, RoyaltyFreeKings.com only allows music that meets a strict standard of musicality and production value. The growing catalog of hand picked tracks at RoyaltyFreeKings.com is produced by an international group of over fifty award winning composers, including a pop rock producer in Finland, a Nashville based folk and country expert, a heavy metal specialist in Italy, a renowned acoustic guitar artist in Hawaii and several well known trailer music composers. The high quality of tracks from these composers results is a streamlined shopping experience where producers can find, purchase and download the music they need within just a few minutes.
RoyaltyFreeKings.com also emphasizes fair treatment of their content suppliers. The composers who provide the carefully vetted music are given an equal share of the sales, before any sales a customer might receive. This is in sharp contrast to many of its competitors, some of whom are offering far less; 40%, 35%, or in some cases just 30% of the sales to composers.