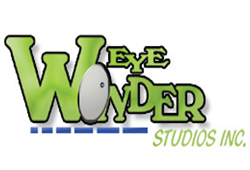 "Today's students are tomorrow's leaders and we all need to take ownership in their future." Bob Winterford, CEO, Eye Wonder Studios Inc.
Edmonton, Alberta, Canada (PRWEB) December 03, 2014
Along the Way books are dedicated to encouraging children to broaden their horizons - be all they can be - all the while, sharpening reading skills which are in fact, necessary, as they embark on this fantastic path to lifelong learning. The Along the Way fundraising campaign can be found here, and each book can be viewed in full detail on the Eye Wonder Studios Inc. website, as well as at the author's website at http://www.teresaschapansky.com.
"Crowd funding projects have been amazingly successful for start up companies such as ours," says Eye Wonder Studios Inc. founder and president, Robert Winterford. "We see this campaign, launching on December 2, 2014 as a tremendous opportunity; steps toward getting these books into the hands of our children. While highly entertaining, this series is also educational. We've done the research, and we've yet to see another product like ours, on the market today." Winterford continues, "We are looking to raise a modest $8,500.00, which will cover the production costs of the first and second books, scheduled for January, 2015. Due to the incredible response we're receiving from major retailers and scholars alike, we expect this series to take off, at which point we'll fast track the production of the remaining ten books in the series."
About the Company
Eye Wonder Studios Inc. is based near Edmonton, Alberta Canada, and currently publishes books for young readers. While the Along the Way series is the first leap into the big world of publishing, there are many more talented authors and works in the pipeline for production in the very near future.
About Robert Winterford
CEO of Eye Wonder Studios Inc., with an eye toward putting an end to children's illiteracy worldwide, Winterford is also the founder of Kids Strong and Free, the goal of which is to provide efficient, effective and expedient research results toward the answers and solutions to children's illnesses. Kids Strong and Free has attracted much attention, and has recently partnered with the Make-A-Wish Foundation Canada© and MICYRN (Maternal Infant Child & Youth Research Network).
Charitable at heart, Winterford is the epitome of what being Canadian means. "There is so much more to Canada", Winterford begins, " than igloos, beavers and the infamous "eh", and we have a responsibility to educate our youth, on the many and diverse aspects of our true north strong and free."