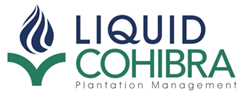 Liquid's plantations produce 7 times more than the global average per hectare, and 4 times the regional average in Brazil.
(PRWEB) November 30, 2014
An essential requirement in a market as large, complex and bureaucratically unwieldy as Brazil is to find strong, local joint-venture partners. Liquid Investments work with agricultural specialists Cohibra, Organeem and Netafim to ensure yields from their Coconut and Neem plantations are consistently higher than the global average.
For more than thirty-five years, Laerte 'Don Coco' Barreto (Founder and CEO of Cohibra), has been a pioneer in agricultural technology and innovation. Cohibra undertakes studies on behalf of Emprapa, the Brazilian government's renown agrarian research institution. By researching organic cross-pollination techniques, Cohibra are growing trees with the highest yields and producing superior quality fruit. This technical expertise lies at the foundation of the Liquid-Cohibra Plantation Management Company.
Another investment opportunity has opened up with Organeem. Founded by Francisca Elizabeth de Freitas, a specialist with 20 years of experience in floriculture and horticulture, she was responsible for introducing the UN's 'tree of the 21st century' to northeastern Brazil. Organeem supplies an organic range of healthcare and cosmetic products from Liquid's very own Neem production facility.
The irrigation systems in place at Liquid's plantations are state-of-the-art, and are supplied by Israeli-based and world-renowned Netafim. Utilizing dual-drip technology, with two sprinklers per tree, this system delivers exactly the requisite amount of water and nutrients for optimum development and yield on our plantations.
Working alongside these agricultural specialists ensures that Liquid's plantations produce 7 times more than the global average per hectare, and 4 times the regional average in Brazil.
For further information on Liquid's Agri real estate projects, visit our homepage. If you would like to get in contact with one of our investment consultants, simply request a call-back.
Note to Editors:
Liquid Investments is a provider of global investment solutions allowing institutional and private investors the opportunity to accumulate wealth through safe and secure alternative investments in emerging markets.
Founded in 2006, the organisation is headquartered in Knightsbridge, London and with an office in Fortaleza, Brazil.