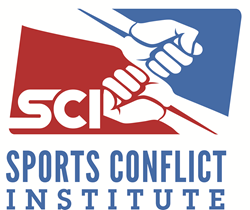 It's a pretty remarkable turnaround.
Portland, OR (PRWEB) November 30, 2014
In a November episode of SCI TV, SCI explored Major League Baseball with Tim Elfrink, Managing Editor of the Miami New Times and co-author of the book, "Blood Sport: Alex Rodriguez, Biogenesis, and the Quest to End Baseball's Steroid Era." Elfrink discusses the issues and controversies surrounding the MLB, specifically the history and culture of performance enhancing drugs and the controversy surrounding Alex Rodriguez, Ryan Braun, and other prolific players in the sport.
While Elfrink is an authority on the Rodriguez and Biogenesis scandal, he also is a student of the sport's evolving power structure and drug history.
"One thing I tried to do was to really take a long view of the history of the sport and how it got to this point where we are at today," said Elfrink. "The conclusion I end up coming to is that this was a lot of ways the result of a long term power balance between owners, the players union, and the commissioners office."
Part of that history is the typical pattern of drug related conflict. "When you look at the history of drugs in general and major league baseball, there is a decades long pattern of drugs rising in prevalence in the sport, leading to a big public scandal that forces everyone to realize what's going on, and then a failure to really address it in a meaningful way until it gets to a point where it's worse than it was to begin with."
Elfrink cites the labor unrest of the 1990s and the moral-financial dilemma for players as prime reasons for the proliferation of steroids during that era. When enough embarrassing headlines mounted and Congressional hearings began, "suddenly you couldn't pretend this wasn't a legitimate threat to the game," Elfrink says.
Beyond the issue of long term health effects, Elfrink describes PEDs as fundamentally a question of competitive fairness for players and integrity of the game for fans. "If fans reach a point of cynicism where they feel they can't trust what they're seeing, you've really lost the most important selling point of your sport."
Fast forward to new changes. "Where we are today is that MLB has the strongest drug testing policies of any US sport," said Elfrink. "It's a pretty remarkable turnaround."
Elfrink hopes that future MLB Commissioner Rob Manfred has the negotiation background and PED expertise to lead the sport in a positive direction, but he stresses that watchdogs are always needed.
"There's always going to be ways around it. There is such a financial interest to beating tests that someone like Alex Rodriguez is always going to be out there willing pushing those boundaries," Elfrink says. "I think the most important deterrent you can have, (is) that willingness to investigate."
Watch the full episode at:
https://www.youtube.com/watch?v=j9w1kOA3BJM
About SCI
SCI supports competitive goals in athletics through understanding, preventing, and resolving destructive conflict both inside and outside the lines. SCI serves as a knowledge center and provides a range of services to help ensure student-athlete experience is part of a healthy university culture while optimizing performance on and off the field of play. Conflict is inevitable, but how we respond determines whether success follows or costs mount. SCI Founder Joshua Gordon has over 20 years of conflict management experience.