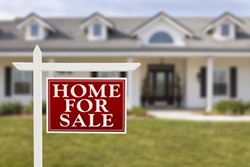 The third quarter increase in home prices was the 13th consecutive quarter of appreciation
Chicago, IL (PRWEB) November 30, 2014
The Federal Savings Bank, a Midwest based mortgage lender, was pleased to see that home sales and prices rose slightly in October. According a November 26th announcement from the U.S. Department of Housing and Urban Development and the U.S. Department of Commerce, sales of new single-family homes reached 458,000 units at a seasonally adjusted rate in October, a 0.7 percent rise from September's revised rate of 455,000. This is 1.8 percent above the October 2013 new single-family home sales rate.
The number of sales was below economists' forecasts, according a Business Insider article titled "New Home Sales Climb". However, housing markets in the Northeast and Midwest did well, with 7.1 percent and 15.8 percent monthly increases, respectively.
Home prices continue to appreciate
According to the joint statement released by the HUD and DOC on November 25th, the median price of a new home sold in October was $305,000. Overall housing prices increased 0.9 percent during the third quarter of 2014, a 4.5 percent gain compared to the third quarter of last year, the Federal Housing Finance Agency's House Price Index indicated.
The third quarter increase in home prices was the 13th consecutive quarter of appreciation, but luckily for potential buyers, price growth has moderated in recent months. Numerous factors influence whether home prices increase or decline, and during this time, improving job conditions and low interest rates lifted home prices.
At seasonally adjusted rates, 40 states HPIs climbed during the third quarter. The West South Central division displayed the strongest quarterly price growth out of all nine census divisions with a 1.8 percent increase compared to the second quarter of 2014.
Pending home sales
While the HUD and DOC measured recently completed home sales, the National Association of Realtors looked to the future of the market. According to the NAR's Pending Home Sales Index released on November 26th, upcoming home sales decreased 1.1 percent to 104.1 points in October. While the decline may be worrying, the NAR assured that the rate is still an improvement over last year's figure, and the index remains above 100, indicating a healthy level of sales activity. Last month's index rating was 2.2 percent higher than October 2013's 101.9 points.
"In addition to low interest rates, buyers entering the market this autumn are being lured by the increase in homes for sale and less competition from investors paying in cash," said NAR Chief Economist Lawrence Yun. "Demand is holding steady but would be more robust if it weren't for lagging wage growth and tight credit conditions that continue to hamper those individuals looking for relief from rising rents."
However, the tight lending standards that may have intimidated both experienced and first-time buyers may relax soon for government-sponsored enterprises, according to November 10th release by accounting firm Baker Tilly. The FHFA and HUD announced the Representations and Warranties Framework will be clarified to aid the housing market's recovery. The agencies stated the framework has led to an increase in lending costs and restrictions on borrowers with unconventional financial situations or less-than-ideal credit scores.
Additionally, new rules will allow some borrowers to put down an initial payment of as little as 3 percent, which The Federal Savings Bank knows will help more renters become owners. The lender knows that smaller down payments are exactly what the housing market needs to improve further because many first-time buyers are held back by high rent prices and student loans. Now, they may not have to wait as long to save.
Buyers interested in low rate mortgages should contact The Federal Savings Bank, a veteran owned bank, for more information.