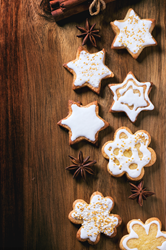 Cozy home evokes emotion! Don't be afraid to decorate, just keep it simple and general.
Pasadena California (PRWEB) November 30, 2014
Holiday season is upon us and home sellers are still in the driver's seat due to limited inventory and plenty of motivated home buyers in the Greater Pasadena area. Irina Netchaev, Managing Broker of Pasadena Views Real Estate Team Inc, shares advice on how to sell a home and get the greatest sales price in the shortest amount of time and still have time to relax and enjoy the holidays.
Having closed over $18 million worth of property sales year to date with an average return to the seller of 3.1% over asking price, Netchaev offers the following tips:
1. Decorate for the holidays - home sellers should not be afraid to decorate for the holidays. Keep the decor tasteful and do not go overboard. Remember not to crowd your home. Keep it general and not overly religious. The buyers should feel comfortable, but enjoy the spirit of the season.
2. Cozy home evokes emotion - there's nothing better than the smell of baked cookies or a lit fireplace. Play soft classical or holiday music in the background. Keep the temperature a comfortable 68 to 70 degrees. Create an environment for buyers to feel comfortable and explore.
3. Curb appeal matters - be tasteful in decorating the outside of the home. Keep to a few outdoor lights. Do not put out any overly large decorations that could keep the buyers from seeing the exterior of the home. Clean the gutters, spruce up the yard and take a hard look at your paint and trim for potential touch ups.
4. Price the home to sell - in any season, pricing is one of the most important strategies in selling a home. List price is not the same as the sales price. Work with your real estate agent to come up with correct pricing to get as many eyeballs on your home as possible.
5. Stage your home - holiday decorations should not detract from one of the most important things home sellers can do to sell their home - professional staging. Hire an experienced and professional real estate home stager who will give you invaluable ideas and suggestions on how to showcase your home and maximize its' perceived value.
6. Buyers buy with their eyes - nothing takes the place of professional photography. All Pasadena Views listings are professionally photographed because over 92% of all home buyers start their home search online and will use photographs to eliminate properties that they will not visit. Beautiful images create emotion and drive the buyers to call their real estate agent to schedule a showing.
7. Finally, do your research and find a fantastic real estate agent to work with. Interview past clients, read online reviews and make sure that you are comfortable with whoever is hired to sell your home.
Finally relax and enjoy the holidays!
Irina Netchaev has generated home sellers 3.1% over list price since starting her career in real estate and 7.2% over list price since the beginning of the year and has over 50 5-star Yelp reviews. Netchaev and her exceptional team of experienced real estate agents at Pasadena Views Real Estate Team Inc. provide home buying and selling services in Altadena, La Canada Flintridge, South Pasadena, San Marino, Eagle Rock, Highland Park, Alhambra, Monterey Park, San Gabriel and Pasadena, California and help clients navigate the intricacies of the real estate market in those neighborhoods.
For more information about the benefits of working Pasadena Views Real Estate Team Inc, please visit http://www.PasadenaViews.com