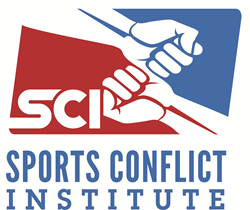 Not every athlete or celebrity should start a foundation.
Portland, OR (PRWEB) November 30, 2014
In this November episode of SCI Talk, SCI explores athlete philanthropy in the world of professional sports with Harry Bakst of Weinstein Carnegie Philanthropic Group. Bakst discusses the issues and controversies surrounding athlete philanthropy and suggests effective ways for athletes to foster a strong philanthropic organization, while avoiding the common potholes of such projects.
As a cancer survivor, founder of WCPG, and New York City Marathon finisher a mere 5 months after his 33rd and final treatment, Bakst's remarkable story is highlighted in A Race Like No Other (Harper Collins) by The New York Times sportswriter Liz Robbins.
Bakst serves on a number of boards and committees including Memorial Sloan-Kettering Cancer Center, The Ulman Cancer Fund for Young Adults, UJA Federation of New York's Young Entertainment Committee, Switch2Health's Board of Advisors, and served as chair of Right To Play's Young Board of Trustees.
In addition to being listed as a top executive under 30-years old by under30CEO.com, Bakst was also named by Partnership Activation as one of forty-eight Rising Stars in the sports and entertainment industries.
On this episode of SCI Talk, Bakst discusses his desire to bring efficiency and effectiveness to the world of nonprofits and philanthropy as a whole. He highlights a number of illustrative cases and considerations all in sports should consider.
Listen to the full episode of SCI Talk here:
http://sportsconflict.org/sci-talk-athlete-philanthropy-harrie-bakst-weinstein-carnegie-philanthropic-group/
About SCI
SCI supports competitive goals in athletics through understanding, preventing, and resolving destructive conflict both inside and outside the lines. SCI serves as a knowledge center and provides a range of services to help ensure student-athlete experience is part of a healthy university culture while optimizing performance on and off the field of play. Conflict is inevitable, but how we respond determines whether success follows or costs mount. SCI Founder Joshua Gordon has over 20 years of conflict management experience.