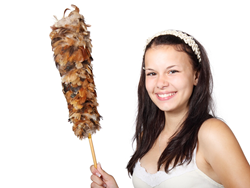 TalkLocal is here to provide a faster, easier, and more efficient way for businesses and consumers to connect.
Tuscon, Arizona (PRWEB) December 01, 2014
TalkLocal (http://www.talklocal.com) is launching in Tucson to connect consumers to the right service professionals by phone in about 90 seconds.
Marking our first city in Arizona, Tuscon is known for its gorgeous sunny days. For decades, it has continued adding more to its vibrant city, including cultural festivals and businesses going green. TalkLocal is excited to bring its own business to this already incredible city. WIth the use of our specially made algorithm, we intend to make the businesses of this city grow exponentially.
TalkLocal was founded by the owner of a small computer repair shop. Inundated with service requests that conflicted with his schedule and service offerings, he created a way to match and connect businesses and consumers in about 90 seconds - at least 50x faster than other local services marketplaces out there, according to the TalkLocal team's own research.
To hear from an available service professional in about 90 seconds, it only takes 3 steps:
1) Enter location, availability, and service details at http://www.talklocal.com
2) Standby as TalkLocal's algorithm rapidly filters through the city's thousands of businesses, finding the best match based on…

Proximity
Availability
Online consumer ratings/reviews
Social media interactions
Call analytics
3) Pick up the phone to talk to the right local pro, right now.
Free to consumers, member businesses get a free preview of each matching job and only pay a small flat rate when they opt-in and talk to an actively searching customer.
In over 50 service categories like roofing, cleaning service and heating & cooling, TalkLocal takes the hassle out of finding the right local professionals. And, consumer contact info is not shared, sold, or visible on phone records or caller IDs. TalkLocal conversations occur over a secure line to protect consumer privacy.
"TalkLocal is here to provide a faster, easier, and more efficient way for businesses and consumers to connect," said TalkLocal founder, Gurpreet Singh.
TalkLocal raised $3.9 million in venture funding, has served in 49 states and recently marked its one millionth service request call. Connect on Facebook and Twitter.