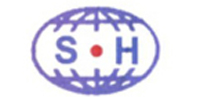 Zhengzhou, China (PRWEB) December 03, 2014
Qinyang Sanhui Refractory Material Co., Ltd., a specialized and pragmatic manufacturer of black Sic powder both for bonded abrasives and coated abrasives, introduces its black Sic powder F1500 and P2500.
Black silicon carbide powder is produced in an electric-resistant furnace, with petroleum coke, quartz sand and other materials. Its crystallization has greater purity and higher hardness than black silicon carbide. Black silicon carbide powder F1500 is mainly used for bonded abrasives, such as grinding wheels, whetstone etc. Black silicon carbide powder P2500 is mainly used for coated abrasives, such as sanding belts, abrasive paper, etc.
Characteristics
1. All products have strong stability, high hardness, good electrical and heat conductivity.
2. In strict accordance with abrasive sand national testing standards, all products are of high quality and high purity.
3. Products/packages can be customized.
Quality Assurance
1. Sanhui has two labs for chemistry test & physical test and has a total of 3 technicians.
2. Sanhui's production and testing equipment will be regularly maintained by professional repair personnel.
3. All the products must pass strict inspections to ensure products' quality.
4. Sanhui reserves samples and photos for each batch of products. Each sample will be kept for 12 months after delivery.
Advantages
1. With professional team, Sanhui can produce a variety of particle sizes of products according to customer's requirements.
2. Sanhui has a strict quality inspection system to ensure products' quality and safety.
3. Sanhui also has a perfect after-sales service system. Products that have any problem within four months after delivery can be traced back.
About the Company
Established in 2005, Qinyang Sanhui Refractory Material Co., Ltd. is located in the historical city Qinyang, Henan province. The traffic is very convenient for the company is near Changji expressway and Lianhuo expressway. It is the premier manufacturer of black silicon carbide products and has advanced technology, complete management system, strict testing standard, perfect quality assurance system, etc.
At present, Sanhui has several production lines that are used to produce Sic section sand of high purity and high bulk density, fluidized bed jet mill powder, Sic size sand and Sic abrasives grains (abrasive grains for coated abrasives and bonded abrasives, JIS series abrasive grains). Sanhui's clients are mainly from China, Taiwan, Germany, Finland, etc.
Sanhui is capable of supplying its products at a competitive price, and providing technical assistance for customers. Its plant has the state-of-the-art processing lines and skilled personnel to produce all that is needed.
Author: Liwei Chu
Copyright: iAbrasive.com--Abrasives & Diamond Tools Market