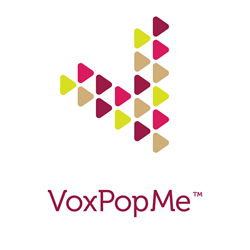 "This is a fantastic opportunity for London businesses like VoxPopMe to explore trade opportunities in Southeast Asia and to expand their networks." Boris Johnson, Mayor of London.
London, UK (PRWEB UK) 1 December 2014
Brands serving the Asian market now have a brilliant new way to capture insight from consumers thanks to the arrival of VoxPopMe in Singapore, and the launch of the VoxPopMe App.
The free App is available immediately for iPhone and an Android version will be launched early in 2015. The VoxPopMe App will allow consumers to earn between $1 and $2 for recording short video responses to questions asked by leading brands.
The office opening coincides with a UK trade mission led by Mayor of London, Boris Johnson, which aims to increase the number of London companies exporting to Singapore and Malaysia. The Mayor said: "This is a fantastic opportunity for London businesses like VoxPopMe to explore trade opportunities in Southeast Asia and to expand their networks. I want to encourage even more London companies to benefit from exporting to this dynamic, growing market, building on the strong existing ties with the UK."
The VoxPopMe office in Singapore is the first outside the UK for the company which launched in 2013 and is already used by many major brands, including McDonalds, Sony and the BBC. CEO, Dave Carruthers, said: "Singapore is the logical place to start our global expansion. Asian consumers are completely mobile-centric and mobile-savvy. As such we believe they will really embrace the ability to provide video feedback rather than using more traditional and less engaging research techniques."
The office will be led by Robert Fry as Managing Director for the region. Robert brings significant experience of the Asian market to the company, having spent the last 10 years in Singapore with Mediacom and GroupM. Robert, who has also invested in the company, said: "I am extremely impressed with the technology VoxPopMe has developed. I believe it is a real game changer that provides brands with incredibly rich consumer feedback in near real time. It will transform the market research landscape in Asia."
Consumers can download the app by clicking this link https://itunes.apple.com/sg/app/voxpopme/id636425318?mt=8
In addition to the Apps, VoxPopMe also provides a browser-based version of its technology for brands to use directly with their own customers. This enables organisations to add video feedback to existing customer experience management and product development and testing.
About VoxPopMe
VoxPopMe launched in 2013, the brainchild of serial entrepreneur, Dave Carruthers. The company provides apps and browser technology for the capture of feedback videos and a backend service which processes, transcribes and analyses the videos to provide instant insight to brands. This breakthrough approach finally gives brands what they want when it comes to capturing customer feedback – a low cost and accessible way to see and hear customers describing the experience in their own words. As a result, the company has already experienced significant success and works for a number of global brands, including: McDonalds, Sony and the BBC. The company has been funded by its founders and angel investment.
About the trade mission
The Mayor of London, Boris Johnson, is leading the trade mission to Singapore and Malaysia as part of his Export Programme. The Mayor will work alongside a UK Trade and Investment (UKTI) mission taking 26 British small and medium sized businesses to meet potential customers in each country. The Mayor's Export Programme has been set up to help London small and medium sized businesses to export to overseas markets or help businesses that are already trading to make the move into fast growing emerging markets.