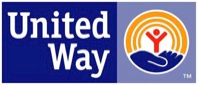 Supports for middle grades students can create unique pathways to college and careers by connecting them with internships, apprenticeship, and other real world, relevant learning opportunities. - Dr. Penny Bishop
Alexandria, Virginia (PRWEB) December 03, 2014
National education leaders gathered to highlight current community-based efforts and discuss additional ways to accelerate and scale supports for middle grades students as part of increasing high school graduation rates at a symposium hosted today by United Way Worldwide.
"We know that for millions of students, the middle grades are a crucial developmental period that lays the foundation for future success," said Stacey Stewart, U.S. President of United Way Worldwide. "The students that are most at-risk of dropout often begin to struggle in the middle grades, and timely interventions provided by schools and community partners are integral to helping students succeed in the long-term."
New research released last month by the University of Chicago highlights the correlation between middle grades performance and high school outcomes. While chronic absence, course failure and behavior challenges are highly predictive of high school dropout, the report, Looking Forward to High School and College, also notes the positive impact schools and community partners can make in helping students prepare for life beyond the classroom.
"Collaborative, cross-sector supports make the difference between success and failure for many middle grades students," said Abdullah Zaki, principal of Kelly Miller Middle School in Washington, DC. The school's significant gains in math and reading achievement in 2014, some of the largest in the district, were attributed in part to the school's unique partnership with City Year and United Way of the National Capital Area. "A large part of this work is changing the culture of how we support middle school students, and partners that provide mentoring, academic support, and that engage families are all part of the safety net that help students succeed once they leave 8th grade."
Despite recent gains in national high school graduation rates, education leaders urged more work is still needed. "With the implementation of early warning and response systems by school districts, we now have the ability to support students earlier than ever before," noted Dr. Penny Bishop, middle grades expert and author of Reaching and Teaching Middle School Learners: Asking Students to Show us What. "With an increasing focus on personalized learning, supports for middle grades students can create unique pathways to college and careers by connecting them with internships, apprenticeship, and other real world, relevant learning opportunities."
The symposium marks the culmination of the Middle Grades Success and Transitions Challenge led by United Way Worldwide, in partnership with the Forum for Youth Investment and the School Superintendent Association, as part of their national Ready by 21 Partnership.
About United Way Worldwide
With more than 2.8 million volunteers and 9.7 million donors worldwide, and more than $5 billion raised every year, United Way is the world's largest privately-funded nonprofit. It is working in nearly 1,800 communities across 41 countries and territories to create community solutions that improve life for everyone. Across the world, United Way partners include global, national and local businesses, nonprofits, civic and faith organizations, as well as educators, labor, health organizations, government and more. Learn more at uww.org.
About Ready by 21
As part of the national Ready by 21 partnership, The Forum for Youth Investment, United Way Worldwide and the School Superintendents Association work collectively with their respective constituents to help state and local leaders change the odds for youth by changing the way they do business. With an ultimate goal of ensuring that all young people have the supports and opportunities they need to be Ready by 21 – ready for college, work and life, Ready by 21 provides clear standards to achieve collective impact, tools and solutions to help leaders make progress, and ways to measure and track success along the way. Learn more about Ready by 21 at http://www.readyby21.org.
###