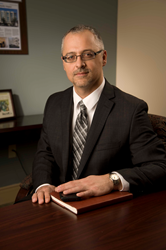 "We are very excited to partner with RAD in providing more affordable housing opportunities to Baltimore residents", said Tony Ross, Vice President of Equity Management. a quotable
(PRWEB) January 06, 2015
Equity Management will be managing two properties that have been designated for participation in the HUD RAD program by the Housing Authority of Baltimore City. RAD (Rental Assistance Demonstration) is a HUD program that allows public housing developments to be sold to private developers in order to address mounting deferred maintenance issues. The properties will be converted to long term Section 8 contracts and rehabilitated using Low Income Housing Tax Credits.
The first property, Bernard E. Mason Apartments, is scheduled to begin its extensive renovation in March of 2015. The second property, Govans Manor, is tentatively scheduled for early 2016. PIRHL, the developers and new owners of the properties, have been working with Equity Management for the last year in preparation for this ambitious undertaking. "We are very excited to partner with RAD in providing more affordable housing opportunities to Baltimore residents", said Tony Ross, Vice President of Equity Management.
RAD is a central part of the HUD's rental housing preservation strategy, which works to preserve the nation's stock of deeply affordable rental housing, promote efficiency within and among HUD programs, and build strong, stable communities.
Equity Management is a leading property management firm, specializing in affordable housing in the Mid-Atlantic area with over 9,000 units under management in 7 states. Equity Management has experienced rapid growth and has a wide range of management services to help investors meet their needs.
For more information please visit http://www.equitymgmt.com.