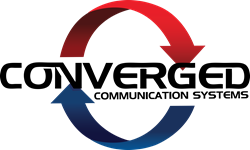 We hope that attendees will walk away from our event with new, valuable knowledge on how they can benefit from these solutions."
(PRWEB) December 02, 2014
Chicago-based IP Telephony/Unified Communications provider Converged Communication Systems is teaming up with partners at Avaya for a complimentary lunch and free demo of Avaya's IP Office 9.0 and 9.1. The event will take place downtown Chicago at Sepia on Thursday, Dec. 11 from 12-2 p.m. and is open to any registered guests.
Converged Communication System provides complete telecommunication solutions to organizations of all sizes. Along with their partners at Avaya, a global leader in business communications, they're hoping to show business leaders how an Avaya IP Office system can assist in growing an organization.
The Lunch & Learn event will feature an Avaya speaker and an interactive demo of Avaya IP Office 9.0 and 9.1, the latest and greatest collaboration solutions for the midmarket. Avaya IP Office 9.0 and 9.1 can provide businesses with seamless collaboration on any device (voice, video mobile), flexible configurations, lower collaboration TCO, easy scalable options and simplified management.
"At Converged Communication Systems, we find it extremely valuable to continually offer additional services like free trainings and educational seminars," Steve Melchiorre and Kevin Rubin, managing partners of CCS, said. "We have a great partnership with Avaya and we're excited to introduce IP Office 9.0/9.1 to more businesses in our upcoming free seminar. We hope that attendees will walk away from our event with new, valuable knowledge on how they can benefit from these solutions."
To register for the event go to http://www.convergedsystems.com/events/ip-office-9-lunch-and-learn.php?register. One out of every three attendees will win a $100 gift card.
About Converged Communication Systems
Converged Communication Systems (CCS) is a nationwide provider of best-in-class IP Telephony solutions and support services for businesses of all sizes. Focusing on industry leading solutions, Converged Communication Systems provides complete telecommunication solutions to meet up to your simple or complex business needs. They specialize in a full range of solutions including traditional, IP, and hybrid telephone systems as well as SIP solutions, unified messaging and fax solutions. In addition, their expertise allows multi-location and remote/home workers to operate more efficiently via VoIP/SIP. For more information, visit http://www.convergedsystems.com or call a representative at 877-598-3999.
About Avaya
Avaya is a global provider of business collaboration and communications solutions, providing unified communications, contact centers, networking and related services to companies of all sizes around the world. For more information please visit http://www.avaya.com.