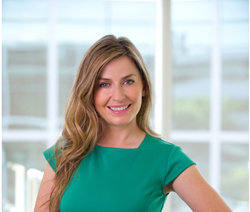 There are quite a few ways in which men can benefit from cosmetic dermatology, and I think that in recent years they have become more aware of it.
San Diego, CA (PRWEB) December 02, 2014
According to a recent article in Healio, cosmetic dermatology procedures for men have been on the rise in recent years. Traditionally, most cosmetic dermatology is aimed at women, but there is no reason why men can't get in on the action, especially in today's youth-conscious society. Expert dermatologist Dr. Sabrina Fabi, of leading San Diego practice Cosmetic Laser Dermatology, discusses why men are seeking these procedures more than ever and the differences in treating men and women.
"We see more men coming in for Botox, liposuction, and body contouring," said Dr. Fabi. "They are concerned about forehead wrinkles, crow's feet, love handles, and beer bellies. A lot of them want a more fit, more youthful appearance in order to compete with younger men at their jobs. In today's economy, job security is a major concern, and men want to do all they can to hang on to it. Plus, it's not just women who are affected by portrayals of young, successful people on TV and in movies."
While women tend to want fuller lips and less wrinkles overall, men focus on minor reductions in wrinkles mainly on the forehead and around the eyes. Many men think a few wrinkles lend gravitas, so they are more concerned with small, subtle touch-ups. Frown lines between the eyebrows are a major concern for many men, who want their expression to be more open and inviting, rather than the constantly angry look deep frown lines can cause.
"A lot of cosmetic dermatology is marketed only to women, which may turn some men away from having treatments done," explained Dr. Fabi. "However, a lot of these men are actually interested in having procedures done themselves. Especially when they realize that many of these procedures take less than 5 minutes to do, require no downtime, and doesn't make one look pulled or done. Male facial anatomy is different than female, so it is important to see an experienced dermatologist is who is well-versed in treating both men and women who can customize the treatment."
Men can be just as concerned about their unwanted love handles or beer bellies as women are about their muffin tops or thighs. Fortunately, liposuction and noninvasive body contouring devices such as UltraShape or CoolSculpting work just as well on love handles as belly fat. Men having a hard time getting rid of their stubborn fat deposits can seek out non-invasive, no downtime body contouring treatments and slim down with a single 1 hour procedure. Plus, it's not just women who can benefit from laser hair removal - men often have hairy backs that they want gone.
"There are quite a few ways in which men can benefit from cosmetic dermatology, and I think that in recent years they have become more aware of it," said Dr. Fabi. "Lasers, fillers, and body contouring are not just for women. In fact, most of my acne scar patients are men, who often have worse acne scars than women due to taking improper care of their face, and are happy to reduce the appearance of scarring once they discover that it's an option!"
Sabrina G. Fabi, MD, is a double board certified dermatologist and cosmetic surgeon who serves as the head of research and clinical trials at the landmark dermatology center of Cosmetic Laser Dermatology in San Diego. As a specialist in laser and injectable treatments, Dr. Fabi helps patients achieve ideal aesthetic results through multiple cutting-edge procedures including non-invasive Ulthera skin-tightening, Photodynamic Therapy, Sclerotherapy, and volume restoration with dermal fillers. As a highly-respected dermatologist, Dr. Fabi believes in developing a unique and custom treatment plan for each and every patient she sees.