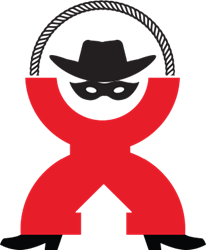 Don't Put Your Loan in Danger, Call The Loan Arranger!
Denver, Colorado (PRWEB) December 02, 2014
JASON M RUEDY, also known as The Home Loan Arranger, is urging all homeowners interested in refinancing their mortgage - and also potential homeowners in the midst of obtaining a new purchase loan - to act as quickly as possible to take advantage of November's low interest rates.
According to an article published on November 21, 2014 MortgageNewsDaily.com entitled Technically at November Lows, but That Doesn't Mean Much These Days, "Mortgage rates improved again today (e.g. November 21, 2014), carving out another November low, albeit by only a small margin. For some lenders, rates are officially at "one month lows" with October 21st being the last day that similar rates were available."
The abovementioned article implies that there has been very little volatility in mortgage interest rates during the month of November 2014. And despite the fact that mortgage interest rates were at the month's low on November 21, the rate on that date was not significantly lower than rates on the other days during the month. The article states, "That's an extraordinary lack of volatility. The longer these episodes persist and the narrower they become, the more likely it is that we see a bigger-than-average break higher or lower. Next week could bring the beginnings of such a break, but the more likely time would be the following week as markets begin the trading for December amid several anticipated events."
"There is a good chance that mortgage interest rates will go higher in December and in 2015. Today is November 24 and rates are very low. Therefore, I urge anyone interested in a refinance or a new purchase loan to lock into a low rate as soon as possible." - Jason M. Ruedy, The Home Loan Arranger
Mr. Ruedy agrees with the following statement made in an article that appeared on November 24, 2014 on TheMortgageReports.com entitled Mortgage Rates Today – Home Loan Rates & Trends: "Despite how mortgage rates are doing today so far, note that rates can change at anytime, and often without advance notice. In a calm mortgage market, rates may change once or twice daily. In a volatile mortgage market, rates can change five times daily or more. When mortgage rates change, mortgage lenders honor rates which have been previously "locked". Unlocked rates are rarely honored. To protect your long-term mortgage rate, lock a lender's price before rates start to move again."
"There's no way to predict future mortgage interest rates with certainty. We know that today's rates are low. If you are considering a refinance or are a new purchase loan, you want to lock in a rate before rates start to rise. Don't delay!" - Jason M. Ruedy, The Home Loan Arranger
About The Home Loan Arranger:
Mr. Jason M. Ruedy, also known as The Home Loan Arranger, has 20+ years of experience in the mortgage business. His company was built around the crucial principles of hard work, discipline, and determination. The Home Loan Arranger evaluates client applications quickly and efficiently and structures loans with the best possible terms. Mr. Ruedy is successful in achieving loan closings for clients while meeting their highest expectations. Jason M. Ruedy is ranked #2 in the state of Colorado by Scotsman Guide, which is the top leading resource for mortgage originators.
For media inquiries, please contact Mr. Jason M. Ruedy, "The Home Loan Arranger":
The Home Loan Arranger
512 Cook St #100
Denver, CO USA
Phone: (303) 862-4742
Toll Free: (877) 938-7501
http://www.thehomeloanarranger.com/