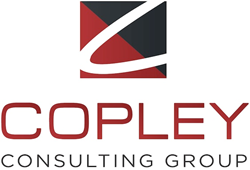 Boston, MA (PRWEB) December 08, 2014
The Copley Consulting Group announced today that it will be hosting a complimentary webinar on Tuesday, December 9, 2014 for Medical Device Manufacturers, featuring guest speaker Doug Murray, Director of Computer Validation from cGMP Validation.
cGMP Validation is a full service validation/compliance firm specializing in preparation and execution of validation IQ/OQ/PQ protocols, compliance documentation for equipment, utilities, processes, laboratory instruments, and computer systems
Discover how cGMP Validation Services can facilitate FDA compliancy and how Infor SyteLine can optimize business processes by delivering in a single unified solution
•Regulatory compliance
•comprehensive quality assurance
•document management
•device history record accuracy
•serial/lot genealogy
•21-CFR Part 11 functional responsiveness
Join this webinar to hear industry experts and validation specialists discuss best practices, and ways that modern ERP solutions—especially built for your industry—can turn operational pains into opportunities.
Webinar Details:
December 9, 2014 at 2:00PM EST
Register Here: http://copleycg.com/infor/?p=1585
About The Copley Consulting Group
The Copley Consulting Group is a world class systems integration firm with a singular focus - the successful deployment of mission-critical business solutions to our clients. Copley offers, in collaboration with our partners, market responsive enterprise solutions that are focused on the nuances of particular industries. These solutions are delivered with a professional services team that emphasize innovation, timeliness, budget sensitivity and overall risk mitigation. This commitment to excellence by The Copley Consulting Group has helped hundreds of companies realize the value from their enterprise software investment. http://www.copleycg.com
About Infor
Infor is fundamentally changing the way information is published and consumed in the enterprise, helping 70,000 customers in more than 200 countries and territories improve operations, drive growth, and quickly adapt to changes in business demands. Infor offers deep industry-specific applications and suites, engineered for speed, and with an innovative user experience design that is simple, transparent, and elegant. Infor provides flexible deployment options that give customers a choice to run their businesses in the cloud, on-premises, or both. To learn more about Infor, please visit http://www.infor.com.