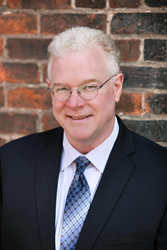 Fewer privately owned broker-dealers leave those remaining in high demand.
Marine on St. Croix, Minnesota (PRWEB) December 11, 2014
In his article featured in the December 2014 issue of "Investment Advisor" magazine, broker-dealer-channel recruiter Jon Henschen examines the declining number of privately owned broker deals in the top 50. His research shows that where in 2008 there were 20 broker dealers in the top 50 that were privately owned, that number has dropped to 10 in 2014 – a 50% decrease. Henschen also notes that fewer privately owned broker dealers leave those remaining in high demand.
Henschen's article continues by discussing why privately owned broker dealers have been attractive in the past and what market conditions are driving their declining numbers.
Article highlights include:

Privately owned firms have a singularity of focus that is reflected in a high-touch culture that is centered on representative concerns. With the recent purchases of numerous midsized, privately owned broker dealers (VSR, Girard Securities, KMS, WRP, SSN), the question will undoubtedly arise. Can these firms maintain the singular focus they had or will they have their attention splintered to parent company interests or satisfying shareholders?
The timing of these broker dealer sales is right for both parties. Sellers are being rewarded with prices we've never seen before in our industry. Where 30-40% of trailing revenue was the common range in the past, now prices as high as 100% being offered.
With the ever increasing opaque complexity of Dodd Frank and the long leash it gives securities law firms, both FINRA and securities attorneys can now generate substantial fines in both good and bad times, which is leaving broker-dealer owners fearful for the future.
Henschen's article concludes by noting that it's becoming a dog-eat-dog world for broker-dealers under $75 million of revenue, and to paraphrase Norm from the sitcom "Cheers," some in broker-dealer management feel like they're wearing "Milk-Bone underwear." Those that have attained the $100 million mark will enjoy future prospects for high demand of their rep-centered culture.
Read this article and more from Jon Henschen on his website or on ThinkAdvisor.com.
Jon Henschen is President of Henschen & Associates, an independent broker-dealer recruiting firm located in Marine on St. Croix, Minnesota. With more than 20 years of industry experience, Jon is a staunch advocate for independent financial advisors, and is widely sought after by both reps and broker dealers for his expertise and advice on independent broker dealer topics.