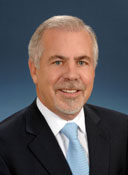 Los Angeles, CA (PRWEB) December 01, 2014
Murchison & Cumming LLP is pleased to announce that Senior Partner and Partner-In-Charge of the Los Angeles office, Edmund G. Farrell, III has been named 2015 Chair of the Professional Liability Defense Federation (PLDF) Miscellaneous Professional Liability Committee. "PLDF's mission is to enhance the stature and effectiveness of professional liability defense professionals through education, training and the exchange of information."
With more than 30 years of experience, Mr. Farrell has devoted his entire career in civil defense litigation. As chair of the Appellate Law group, he has been involved in the handling of over 200 appeals and writ petitions and has argued before the California Supreme Court, the Ninth Circuit Court of Appeals and in all six districts of the Court of Appeal of the state of California. In his capacity as Co-Chair of the Professional Liability practice group, Mr. Farrell has represented attorneys, architects and engineers, insurance brokers and other professionals in the defense of various claims of malpractice, sexual harassment and breaches of fiduciary duties. He also regularly handles matters for the London market.
Mr. Farrell received his B.S from University of California, San Diego and his J.D. from Santa Clara University School of Law.
About Murchison & Cumming, LLP
With a firm history dating to 1930, Murchison & Cumming, LLP is a premier, AV-rated civil litigation firm with five offices in California and Las Vegas, whose attorneys specialize in the defense of domestic and international businesses, insurers and individuals, at trial and on appeal. The firm's attorneys also handle employment matters and business transactions. The firm is a member of the USLAW and Insuralex Network.