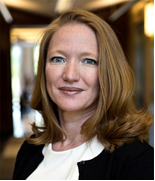 We are committed to providing business value to the company, and these awards validate that effort.
Broomfield, Colo (PRWEB) December 03, 2014
MWH Global, the premier solutions provider focused on water and natural resources, announced today that the company has received an Award of Excellence from iCMG, a leading full service Enterprise & IT Architecture firm, for its use of IT architecture and strategy to prepare MWH for change, support growth and influence capabilities that serve as business differentiators. MWH was chosen from 170 competing companies, with the award selection based on the company's ability to meet business goals and stakeholder expectations, leadership in decision making and contribution to the growth of the architecture discipline.
Claire Rutkowski, chief information officer of MWH Global, was also selected by iCMG as one of the Top 25 Global Business CIOs for 2014. This award, the first of its kind that evaluates a CIO based on his or her leadership, recognized Rutkowski for her leadership on projects and initiatives that have a high degree of business influence and measurable results using IT architecture.
"I am so pleased with this recognition, and for what it says about MWH and our approach to information technology architecture," said Rutkowski. "We faced some stiff competition by a broad spectrum of companies from Fujitsu to Northumbrian Water. This award reflects all the hard work, analysis and brain power our IT team has put into ensuring MWH stays current and, in many cases, ahead of our competitors. We are committed to providing business value to the company, and these awards validate that effort."
About MWH Global
MWH Global is dedicated to Building a Better World. As specialists in water and natural resources, MWH employees use innovative ideas and technology to help solve complex infrastructure and environmental challenges. This work is built on a nearly 200-year history during which MWH has delivered services from initial planning and design through construction, start-up and operations. Today, MWH employs more than 7,000 experts including engineers, consultants and construction professionals in 35 countries on six continents. Each of these experts is committed to serving global communities through sustainable development and project delivery. MWH is a private, employee-owned company headquartered in Broomfield, Colorado. For more information, visit mwhglobal.com or connect via Twitter, Facebook and LinkedIn.