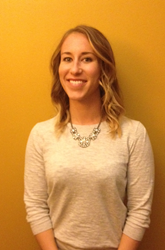 I work hard to remind myself of that in my career and with the women we treat -- no matter how hard I try to "make" someone healthy, I can't. It is in their hands.
Los Angeles, CA (PRWEB) December 02, 2014
Treating chemical dependency in young women is difficult, treating an eating disorder is daunting, but treating both at the same time is extremely challenging and must be done with the utmost care and concern for the individual. La Ventana Treatment Programs have the formula that result in victory over these addictions.
The New Life House blog, Into the Heart of Addiction, asks Heather Fotion reveals what her position entails as Clinical Outreach Manager with La Ventana, what drew her to working with dual diagnosed young women and to explain the differences and similarities between the two addictions. Click here to read the article.
La Ventana is known for providing an exceptional level of care based on the specific needs of each individual client. They offer a medically supervised detox program, address dual diagnosis, provide therapy, nutrition counseling, and many more modalities -- all on beautiful Southern California campuses in both Santa Barbara and Thousand Oaks.
To discover more about how La Ventana Treatment Programs can help a loved one struggling with chemical dependency and an eating disorder, please see their website http://www.laventanaed.com.
New Life House believes that change and recovery occur as a result of living in a peer-centered community where young people are held accountable. "This is a process that cannot be side stepped; being accountable is essential and ultimately the saving grace for a drug addict," says New Life CEO Mike Joly. To read more about New Life House check out their website.