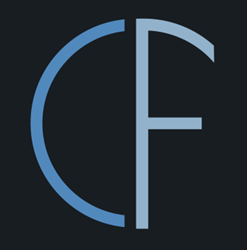 If you want to succeed, you not only have to constantly stay up to date, but you also need to be ahead of the curb and anticipate future trends and innovations
Boulder, Colo. (PRWEB) December 02, 2014
Connect First will host an informational webinar Dec. 10 at 1 p.m. EST moderated by PACE's Tom Rocca. The webinar will include some of the most influential leaders in the contact center industry including Christa Heibel of CH Consulting, Reid Houser of Sitel and Connect First CEO Geoff Mina among others. The experts will lead a panel discussing top technology innovations, customer support trends and compliance related issues anticipated in 2015. With a consulting background, Heibel will be delving into common topics she discusses with her clients in anticipation of the New Year. Houser will be discussing compliance concerns and trends to watch out for and Mina will explore upcoming vendor innovations to look forward for in 2015.
"The contact center industry is constantly evolving, and 2015 will be no different," said Mina. "If you want to succeed, you not only have to constantly stay up to date, but you also need to be ahead of the curb and anticipate future trends and innovations."
The webinar is free of charge and is open for any and all interested parties. For more information on the webinar, including how to sign up, please visit here.
About Connect First: Connect First is an award-winning SaaS telecommunications and cloud contact center software provider that focuses on customer satisfaction and elegant hosted solutions. Connect First offers a robust platform, designed and supported by a team of highly experienced engineers, designers and business analysts, and backed with personalized in-house customer care. Solutions include Cloud Routing, Inbound ACD, Outbound Dialing, Call Tracking, Interactive Voice Response (IVR), Voice Broadcast, Disaster Recovery, Predictive Dialer, Real-Time Telemetry, CDR Reporting, Live Agent Chat and more. Through a consultative approach with each customer interaction, Connect First builds customized solutions to meet the needs of a discerning customer base. Visit http://www.connectfirst.com for more information or a free consultation with a contact center solutions expert.