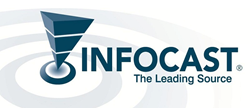 One stop hub for project professionals.
Los Angeles, CA (PRWEB) December 02, 2014
Infocast, the leading business intelligence and networking events producer in the renewable energy and finance industries, has announced the return of Projects & Money 2015, scheduled January 13-15 in New Orleans, LA.
Once again, leading project developers and the financial community will gather in New Orleans to kick off 2015. This dynamic event has developed a growing, dedicated following by creating a powerful venue for the project finance community to connect, share information about upcoming project opportunities and hear the best available outlook on the financing landscape and deal-making opportunities.
The event will feature "Projects & Money Live!" – a thought-provoking, fast-paced and stimulating start to the event that is full of unique content. It will kick off with a wide-ranging review of the disruptive forces set to challenge the existing industry landscape. Peter Kelly-Detwiler of Northbridge Energy Partners, LLC., recently joined Projects & Money LIVE, during which he will dig deep into disruptive technology and industry transformation. Joining Peter will be distinguished speakers from Calpine Corporation, Competitive Power Ventures, Energy Investors Funds, Lightbeam Electric Company, LS Power Group, Panda Power Funds and many more.
As in the past, networking will play a key role at the event. The hallways will be filled with key players from the project community sharing plans for the upcoming year and discussing new opportunities that will lead to successful deals. Projects & Money has been called the one stop hub for project professionals and a definite annual calendar event, and this year is sure to continue that must-attend atmosphere.
For more information, to register or to join as a sponsor, visit the event website at infocastinc.com/projects-money or contact Infocast at 818-888-4444.
About Infocast
For over 25 years, Infocast has produced the highest quality events, tailored to the needs of the industries we serve. We intensively research the marketplace, pulling from an extensive network of experts to give you the information and connections to succeed.