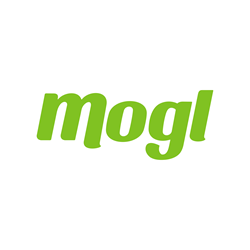 We built Mogl Fundraisers to help people easily raise money for what matters to them, by doing something we all are already doing – eating out!
San Diego, Calif. (PRWEB) December 02, 2014
Mogl (http://www.mogl.com), the leading restaurant rewards program, today launched its [Mogl Fundraising platform, in conjunction with GivingTuesday, pledging to match the amount of all funds donated throughout the month of December. Mogl Fundraisers connect local organizations, such as schools, charities and sports teams, with hundreds of local restaurants to earn money, at any time, without prior coordination with a restaurant or additional money out of pocket.
Rather than a school or charity organization coordinating a fundraiser with one restaurant, on one night, for a small window of time, Mogl Fundraisers allow those same organizations to utilize all restaurants in the Mogl network to earn donations back to their respective fundraiser campaigns, and do so year round.
From December 2, 2014 through December 31, 2014, Mogl will match every monetary donation that is generated via the Mogl Fundraisers platform, giving organizations the opportunity to maximize their fundraising, by building momentum and persisting with their fundraising efforts into the New Year. Mogl is launching the new platform in conjunction with GivingTuesday (http://www.givingtuesday.org), which is recognized as a global movement and has engaged over 10,000 organizations worldwide to give back.
"We built Mogl Fundraisers to help people easily raise money for what matters to them, by doing something we all are already doing – eating out," said Jon Carder, CEO and co-founder of Mogl. "Most parents are familiar with restaurant nights, where they get parents together to go out to eat at a particular restaurant, on a particular night, at a particular time, and raise money for their school or athletic team. It's a lot of work for just one night. We wanted to make it easy to raise money every time their supporters went out to eat at hundreds of local restaurants. We're excited to be the turnkey solution for fundraising in organizations and restaurants nationwide."
With every purchase made at a Mogl-partnered restaurant, Mogl users will receive a reward of between 1% and 50%, of which they can choose to donate to any registered fundraising campaign or create one of their own. Mogl users have always been given the option to receive the entire percentage back in their bank accounts or donate a portion to Feeding America; while both of those options still exist, they now have the ability to donate to other charities and causes, as well.
"While testing the platform over several months, we found that the average fundraiser on Mogl earns $15 per month, per supporter," said Carder. "If just one organization mobilized 100 of their friends, family members and/or peers to join and participate in their fundraising campaign, it would earn an average of $1,500 per month; if they did it during the month of December, while Mogl is doubling all donations, that same fundraising effort would raise a total of $3,000 in donations. With numbers like these, we believe the restaurant fundraising model is officially changed for the better."
Causes and organizations currently signing up for Mogl Fundraisers include schools, sports teams, religious groups, charities, military support groups and, even, family trip fundraising.
Sample fundraisers currently running include: St. Patrick's School, Feeding America San Diego and Room to Read.
Steps to setting up a Mogl Fundraiser:
1. Sign Up: Create a free fundraiser page, quickly and easily, at http://www.Mogl.com/fundraisers
2. Recruit: Invite supporters using email, social media and other forms of promotion, fitting to your supporters
3. Earn Donations: Around the 15th of every month, the campaign's representative will receive all cash donations via a credit on the registered debit or credit card
How Mogl works for supporters of fundraisers:
1. Link Cards: Sign up for free on http://www.Mogl.com and link any debit or credit card to the user account
2. Explore Offers: Visit http://www.mogl.com to find a restaurant that donates 1% to 50% of your total bill to the fundraiser
3. Earn Donations: Dine out, enjoy your meal and pay with the Mogl-linked credit card (all rewards donated will go back to the fundraiser representative)
To learn more about Mogl Fundraisers, visit http://www.mogl.com/fundraisers.
__About Mogl__
Mogl is the leading restaurant rewards program with a mission to help restaurants stay full by offering the right reward, to the right customer, at the right time, and allows customers to instantly earn cash-back on their purchases.
Why restaurants choose Mogl:
Effortless: Restaurant owners don't have to train staff or manage the rewards Mogl is 100% automated and seamless, through secure credit-card tracking.
Time-Based: Restaurant owners can customize their cash-back rewards by time of day to keep their restaurants full and limit discounts when they are already busy. Mogl will work with owners to determine the best reward to give at exactly the right time.
Affordable: Restaurant owners can leverage Mogl's technology to gain unlimited customers for a simple flat monthly fee. Mogl is month-to-month with no long-term contracts.
Mogl's partnerships with Visa®, MasterCard® and American Express® give restaurants the opportunity to decide how much to offer customers in rewards, and give customers real-time cash back. Mogl was co-founded in 2010.
To learn more, visit http://www.Mogl.com