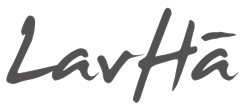 Their style and sophistication are also a symbol of taking control of your health, your life, and your spirit…essentially enabling women to bring out the best in who they really are – tapping the power within
(PRWEB) December 03, 2014
Laguna Niguel, CA For Immediate Release – LavHa, an essential oil jewelry and holistic living company that specializes in jewelry crafted from healing stones, lava rock for absorption and diffusion of essential oils, and therapeutic metals, has partnered with Marisa Grieco to create a higher-end line in order to extend its unique healthcare benefits to even the most sophisticated and style-worthy events.
Co-Founded by Dr. Nancy DeGregori and Jessica Forest, LavHa continues to break the mold of what holistic living means in the modern age. Their creative and stylish approach to delivering the health benefits of natural elements is making holistic living more accessible, personal, stylish, and effortless.
"LavHa products, are more than just therapeutic," said Nancy DeGregori, co-founder and Chief Creative Designer. "Yes they are very beneficial, but their style and sophistication are also a symbol of taking control of your health, your life, and your spirit…essentially enabling women to bring out the best in who they really are – tapping the power within. We think that is very empowering for women everywhere."
The partnership with Marisa Grieco was formed by the two companies in order to enhance appeal to customers who are looking for elegant, versatile, and upscale products that do more than just look amazing.
"We create powerful connections between scents and our emotions. This has a profound affect on our spiritual well being. Since I create every piece of jewelry with this in mind, I discovered that essential oils diffused from within the lava beads is a simple but effective way to access those powerful connections. My partnership with LavHa is amazing because it creates multi-dimensional jewelry" said Marisa.
Learn more about the new Marisa Grieco Collection and purchase products by visiting http://www.lavha.com
About LavHa:
LavHa is more than just a jewelry or aromatherapy diffusion company. It is a lifestyle. Living a LavHa life means not accepting the norm, holistically taking control of your health, and spreading empowerment to everyone in your life.
The LavHa Lifestyle is about effortlessly being your best in mind, body, and spirit, in any situation.