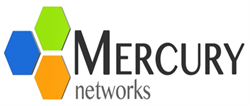 Mercury Networks' products are designed by Operators for Operators.
Santa Clara, CA (PRWEB) December 02, 2014
In anticipation of the pending release by the FCC of an additional 100MHz as an expansion of the 3.65GHz operating band, Mercury Networks is pleased to announce that the current Quantum 6636 will be software upgradable to support the additional spectrum enabling it to utilize the full 150MHz.
Current Quantum 6636 Operators will be able to utilize this additional 100MHz in their networks. The existing Q6636 product will be recertified once the FCC announces new guidelines. Mercury Networks anticipates that all Base Stations can be remotely upgradeable. This provides current Quantum 6636 Operators a competitive advantage over those using products that are not capable of upgrading beyond the current 50MHz or can only partially upgrade to utilize the full 150MHz of the 3.65 band.
"Mercury Networks' products are designed by Operators for Operators. We are focused on the future looking through the eyes of both a manufacturer and an operator and are able to better anticipate market and regulatory changes that will impact our customers," said Garrett Wiseman, CEO of Mercury Networks. "We plan to release our next software revision which provides significant product enhancement in Q1 of 2015 and will begin to define what 'Designed by Operators for Operators' is all about."
The Quantum 6636 continues to be the leader in NLOS environments, replacing both 700MHz and 900MHz legacy products, adding the capacity required to meet today's bandwidth demands. It accomplishes this with the ONLY 6x6 Smart Antenna System in the industry that outperforms lesser 2x2 and 4x4 systems.
About Mercury Networks
Mercury Networks is a rapidly growing, privately held company with offices in Santa Clara, California and Fort Wayne, Indiana. The Mercury WiMAX brand consists of an award winning family of compact WiMAX base stations and operating software unmatched in flexibility, performance, and total cost of ownership. The technology has been deployed in over 250 commercial networks worldwide. Mercury Networks is a proud member of WISPA serving the WISPA community. For more information on Mercury Networks and products visit http://www.mercurynets.com.