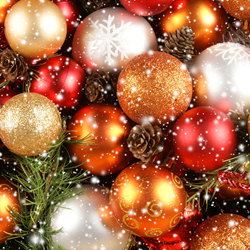 Providence, Rhode Island (PRWEB) December 03, 2014
PoemsToGo (PTG) is spreading more holiday cheer in a big way. The acknowledged worldwide leader in creating original, affordable poems, speeches and toasts for all kinds of occasions (birthdays, anniversaries, weddings, bar mitzvahs, retirements, sympathy & condolences and more) just completed their 500th holiday assignment since the company opened for business in 2001.
Amy Miller, President and founder of PoemsToGo, explained that Thanksgiving, Christmas, Chanukah and New Years (aka: "the holidays") are always busy for PTG. "We write plenty of Christmas letters every year," said Miller, citing the growing numbers of families and businesses alike who rely on PTG to create their personal message in a joyous, heartfelt holiday format.
But letters aren't the only holiday assignments that PTG writes. "We draft dozens of Christmas poems, Christmas toasts and Christmas speeches every year. And all our holiday orders -- including original party invitations -- are growing steadily."
In the middle of November, Miller tallied up the holiday-oriented poems, speeches, toasts and letters that the web-based company created since 2001. "We had a total of 491 at that time," said Miller. "Reaching the big 500 this year became sort of a happy obsession for me," she said with a big smile on her face.
The 500th holiday assignment came on November 29th. It was a Chanukah poem for a long-time PTG customer. "She ordered a bar mitzvah candle lighting poem for her middle son. As we talked, I guess I sold her on a Chanukah poem, too. Because it was number 500 for us, I celebrated – by giving her a special discount on that second poem."
For holidays or any time of the year, people worldwide come to PoemsToGo for all kinds of poems, speeches and toasts. But two reasons make PTG really special:
First is their discount policy for repeat customers. "Once your initial order with us is complete," said Miller, "All customers qualify for a special discount on every subsequent order." Details of monthly savings are provided in an e-letter that goes to their entire customer list every four weeks.
Second, and what truly makes PoemsToGo extraordinary, is this: Everything they write is a one-of-a-kind original. "We create our poems, speeches, toasts and letters strictly from information that each customer provides," Miller said. PTG makes it quick and easy with their proprietary questionnaire – which customers receive as soon as they place their orders.
As the days inch closer to Chanukah (it starts on December 16), Christmas and New Years, Miller expects a steady stream of holiday assignments to keep coming in along with the company's "regular" (non-holiday) projects. Miller is confident that PTG's 500th marker will be eclipsed in a matter of time. "My latest goal," she opined, "is to hit 600 holiday poems, letters, speeches and toasts by this time next year."
For individuals, families and all kinds of organizations, PoemsToGo fits the bill perfectly when it comes to writing original poems, speeches and toasts for all or any of life's biggest occasions.
For full details, please contact Ms. Miller directly at 508-330-0028 or visit the PoemsToGo web site.
 
On Twitter: @poemsandspeech On Facebook: facebook.com/poemstogo2