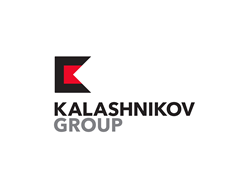 Moscow, Russia (PRWEB) December 02, 2014
Russia's largest producer of firearms and the developer of the world-renowned AK line of rifles is rebranding itself today, part of an ambitious expansion and modernization strategy aimed at increasing its global arms sales despite Western sanctions.
Kalashnikov Concern, the subsidiary of Rostec State Corporation, said the new approach will refresh its well-known Kalashnikov combat brand, as well as its "Baikal" hunting and "Izhmash" sporting weapons brands.
The strategy is part of a broader 4.5 billion ruble plan to double production, expand military sales to more countries, upgrade its product line, develop an international network of dealers and launch a line of apparel and accessories to make its civilian products more attractive around the world.
Kalashnikov, with its 95% share of the Russian market, will use rebranding to position its products more effectively within Russia and abroad. As part of the new development strategy, Kalashnikov Concern is modernizing production and the model line-up, strengthening current sales markets, expanding to new markets and increasing its dealer network. A strong, recognizable brand will help the Concern to implement the new strategy and make it more competitive among the leaders of the global weapons industry. Rebranding is also of utmost importance when widening the scope of work within existing markets.
"AK is one of the Russian symbols that are truly recognizable around the world. We can be as proud of the graphic execution of this brand as we are of engineering and design of its real life prototype," – said Aleksey Krivoruchko, Kalashnikov Concern CEO. "The rebranding symbolizes business structure and product line changes that were long overdue. The new brand combines the three core values of the Concern - reliability, responsibility, and technology. I am confident that while working on improving quality and production efficiency, expanding sales markets, we will not only preserve but also multiply the legendary fame of the international "Kalashnikov" brand."
The rebranding of the Concern's product trademarks was done while preserving the key ideology and the historic legacy of the brand and also taking into account the perception of the brand among its target audiences.
The rebranding was done by Apostle Center for Strategic Communications, one of Russia's three largest communication agencies.
"Kalashnikov is a legendary weapon known around the world. Kalashnikov is one of the national symbols for our country. This is why we implemented the rebranding for the Concern with pride and with the feeling of responsibility. We've set the goal of surpassing Kalashnikov equivalents among the world's leading weapon manufacturers, while treading very carefully and conservatively, not to upset the fundamental values of the legendary weaponry tradition," said Tina Kandelaki, CEO, Apostol Center For Strategic Communications. "I believe that our team of professionals has completed the task set before them, and managed to convey through the language of symbolism and visual solutions a contemporary image of the Concern. This comprehensive rebranding stresses all competitive advantages of Kalashnikov."
The total cost of all works performed for this rebranding was 20 million rubles, which includes brand research and analysis, creation of a new brand platform, new design and brand book. Also, as part of the rebranding effort, a new product naming system for all weapon models manufactured by the Concern was created. The new brand will become the basis of advertising campaigns, dealers' retail designs for Kalashnikov products, as well as the foundation of an apparel and accessories line. The rebranding was financed by private investors, the Concern's co-owners Aleksey Krivoruchko and Andrey Bokarev.
The corporate branding of Kalashnikov Concern reflects the latest world trends. The new logo is made of two colors - black and red, and it is a merger of two "Ks" - Concern (spelled "Koncern" in Russian) and Kalashnikov. The new logo is also a visualization of a fundamental operating principle for all firearms – a bullet shooting out of a barrel, -- which is a uniting symbol for all product brands of the Concern. Designers also drew a parallel with the national flag of Udmurtia (where Concern's core manufacturing facilities are located), which has an identical color palette.
Besides the corporate branding of Kalashnikov Concern, the brand of Kalashnikov combat weapons got a facelift. The product brand was reimagined but still has preserved all of the symbolism that makes up Kalashnikov brand capital. The philosophy of the Concern's founder, distilled in the slogan "Protecting Peace," has been made the basis of all communications and design coordinates for this brand.
Brand developers have added a double meaning to the slogan: Kalashnikov's weapons are the most popular around the world, surpassing closes competitors by orders of magnitude based on units manufactured; at the same time, Kalashnikov weapons are made to maintain peace around the world, regionally and in particular countries – they help nations protect their sovereignty, their right for peaceful existence, their right to pick their own historic fate.
The key graphic element of the combat brand – its logo – also stresses the brand's grand legacy: it depicts the universally recognized design feature of the legendary AKs – its clip.
To assist Concern's international expansion, two more famous trademarks from its brand portfolio – Baikal and Izhmash – have been preserved and refreshed. Baikal brand, which also possesses international appeal, now resides on top of all civilian arms. Using the refreshed Izhmash brand the Concern will transact in the sporting arms segment, as Izhmash today is the main Russian brand for biathlon rifles and other competition and non-professional rifles.
Kalashnikov Concern – The company is Russia's largest designer and manufacturer of combat automatic and sniper weapons, guided projectiles and a wide range of precision weapons.
A large segment of civilian products includes shotguns, sporting rifles, machine tools and tools. 51 % of the Concern's shares belong to Rostec State Corporation, while 49% are purchased by private investors. The Concern's products are sold to more than 27 countries. Kalashnikov Concern unities three product brands: Kalashnikov firearms brand, Baikal hunting and civilian rifles brand and Izhmash sporting rifles brand.
Rostec State Corporation is the Russian corporation established in 2007 to promote the development, production and export of high-technology industrial civil and military goods. It comprises about 700 enterprises which currently form 9 holdings in the defense industrial complex, 5 holdings in civil industries and 22 companies of direct management. Rostec's portfolio includes such famous brands as AVTOVAZ, KAMAZ, Russian Helicopters, VSMPO-AVISMA, etc. Rostec's enterprises are located in 60 regions of Russia and serve the markets of over 70 countries. In 2013, its revenue was 1.04 trillion rubles and tax payments to the budgets of all levels exceeded 138 billion rubles.
Apostol Center For Strategic Communications – is a holding which unites several companies involved in media work, Russian and international PR, digital communications, analytics, branding and design, graphics, audio and video production, IT R&D, and consulting. Among its clients are Rostec State Corporation, LTE-operator Yota, Yota Devices – Russian smartphone manufacturer, КRET, Russia's largest airline Aeroflot, beauty giant Oriflame and many others. The company revenue in 2013 was 1.03 billion rubles.
For media inquiries please contact:
Ekaterina Boni
+7(985)767-79-89
e(dot)m(dot)boni(at)kalashnikovconcern(dot)ru