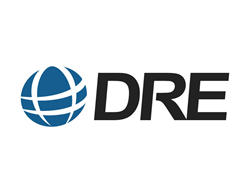 Louisville, KY (PRWEB) December 04, 2014
DRE Medical — a leading medical equipment distributor — is pleased to announce it will be showcasing its products at two upcoming events in Chicago, the American Association of Oral Maxillofacial Surgeons 2014 Dental Implant Conference and the American Dental Society of Anesthesiology December 2014 Meeting.
Visit DRE Account Executive Misty Hampton at these events and learn about exclusive dental anesthesia options from DRE including the DRE Integra SP VSO2 — a portable anesthesia machine that is ideal for office-based dental procedures.
The DRE VSO2 is a three-gas anesthesia machine (O2, N2O and Air) specifically designed to accommodate low flow anesthesia. This compact machine comes complete with an absorber, scavenger interface, and a Selectatec®-compatible vaporizer mounting system.
The VSO2 fits into wall cut-outs to save valuable operating room space, and the unit is also available with a hardshell carrying case with wheels for on-the-go use.
Dental professionals can visit Hampton in Chicago to learn about the VSO2 and many other medical medical devices, including:

DRE Integra SL Anesthesia Machine: a compact system for induction in operating rooms where space is at a premium. Clinician-focused choices and benefits, including electronic flow display options, and a functional top shelf module with power outlets and GCX compatible monitor mount.
DRE Vision LED Surgery Lights: consume as little as half the electricity of standard halogen lights, with a virtually cold light output.
The DRE Waveline series of patient monitors: including the Waveline Pro, which features an integrated Drager-style anesthesia bench.
DRE Echo CO2 Capnograph Monitor and BCI Capnocheck II Held Capnograph Oximeter: these devices measure etCo2, the earliest way to detect breathing problems during outpatient surgery sedation.
Baxter Infus O.R. infusion pump: an excellent device for outpatient surgical settings.
Connect with Misty Hampton on LinkedIn, and meet her in Chicago for AAOMS and ADSA events. Customers who shop with DRE could be eligible to receive a GE Datex Ohmeda TuffSat Pulse Oximeter — free with qualifying equipment purchases. Ask Hampton for details.
For information on more upcoming meetings and trade shows, visit our Medical Trade Shows and Conventions Calendar Schedule — a continually-updating, free resource.
About DRE
Since 1984, DRE has worked to be a single supplier for all major operating room equipment and surgical equipment. Inc. magazine named DRE, Inc., a premier surgical and medical equipment supplier, to its annual Inc. 5000 list of the nation's fastest-growing private companies for three consecutive years.